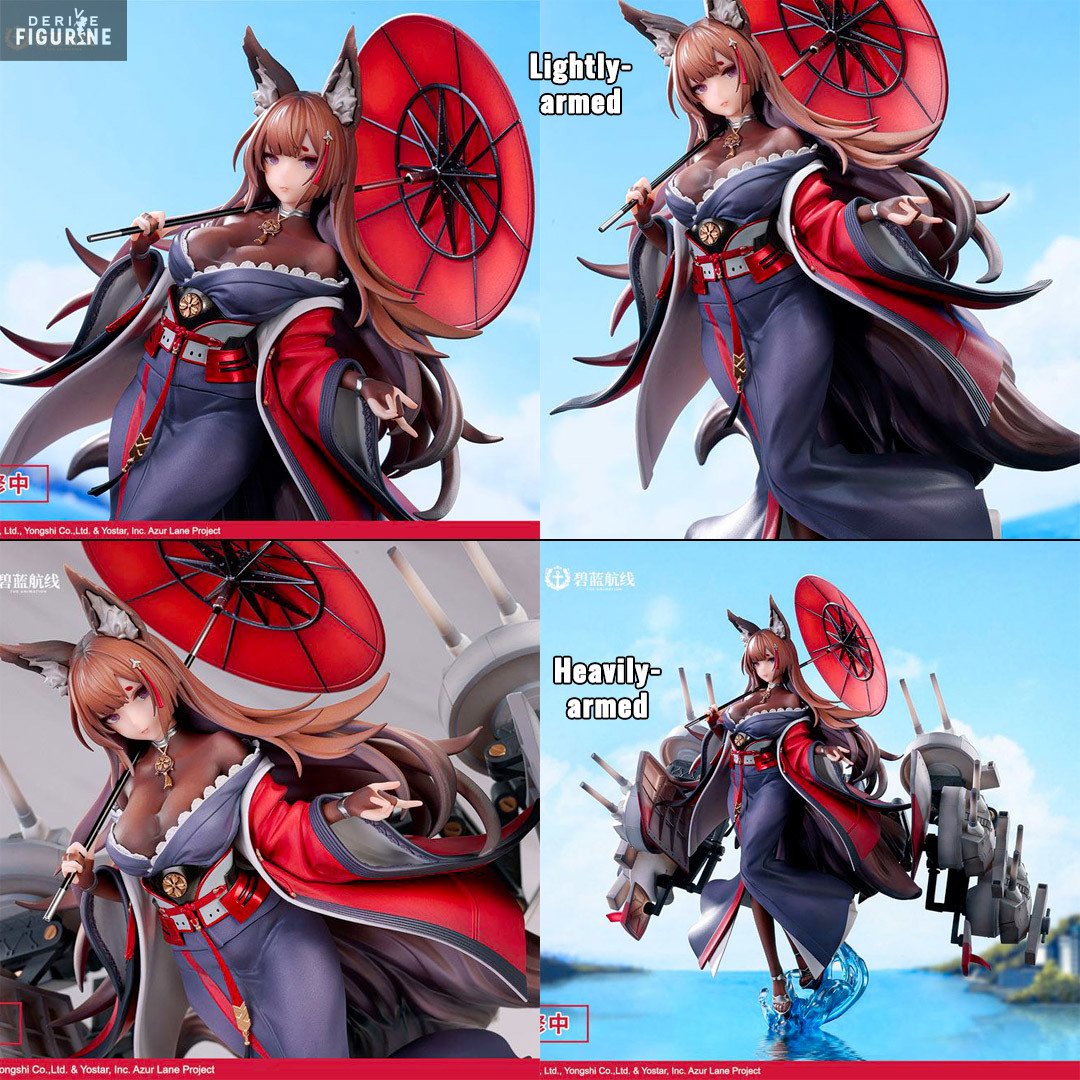  
Azur Lane - Figure Amagi Lightly-armed or Heavily-armed
Reference : ANM92526
Official figure of your choice of Amagi Lightly-armed or Heavily-armed in PVC which measures approximately 29 centimeters high, scale 1/7. The manufacturer is AniMester.
Release date: estimated arrival date in stock to January 2023.
Azur Lane invites you to discover the adaptation of the cruiser Amagi as a young woman, which is one of the projects of the Imperial Japanese Navy that never saw the light of day. Amagi is revealed to you with two proposals, either a simple and effective Lightly-armed or the Heavily-armed which adds all the additional elements offered by the famous cruiser ship.