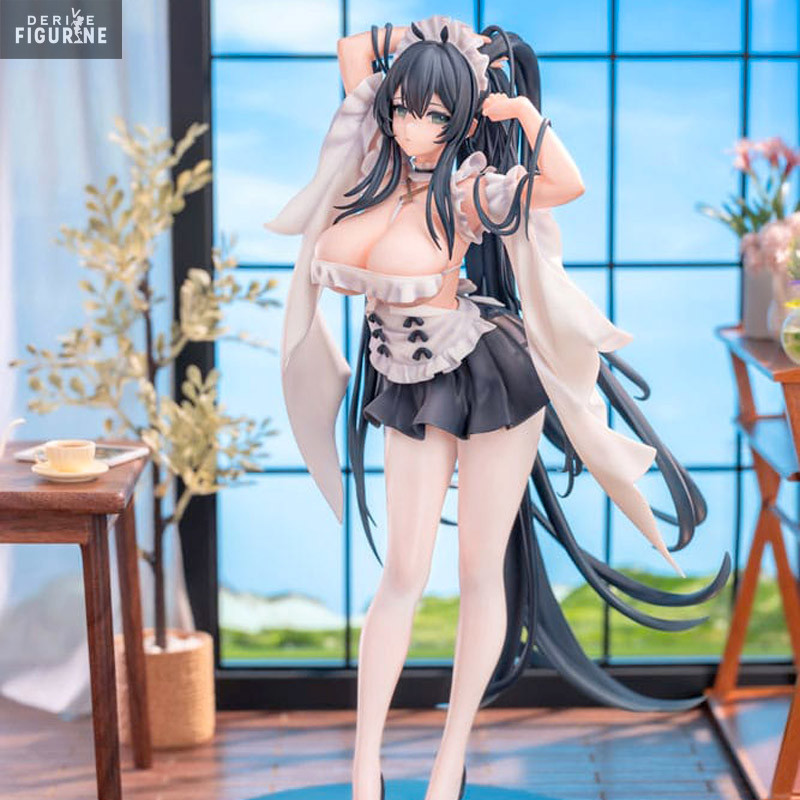  
Azur Lane - Indomitable Ms. Motivationless Maid figure
Reference : ANIG18010
Official figure of Indomitable Ms. Motivationless Maid in PVC which measures approximately 27 centimeters high, scale 1/6. The manufacturer is AniGame.
Release date: estimated arrival date in stock to August 2024.
The Indomitable figure in her "Ms. Motivationless Maid" skin from Azur Lane is a real visual delight. She portrays Indomitable in an elegant and sophisticated guise, wearing a black and white maid outfit with neat details. Her facial expression is both gentle and mysterious, reflecting her bewitching charm. The figure's finishes and textures are of a high quality, giving the impression that every fold of the fabric is real. This figure is a true testament to the craftsmanship and attention to detail in Azur Lane's character design. Fans of the series and collectors are sure to enjoy this gorgeous depiction of Indomitable in her "Ms. Motivationless Maid" skin.