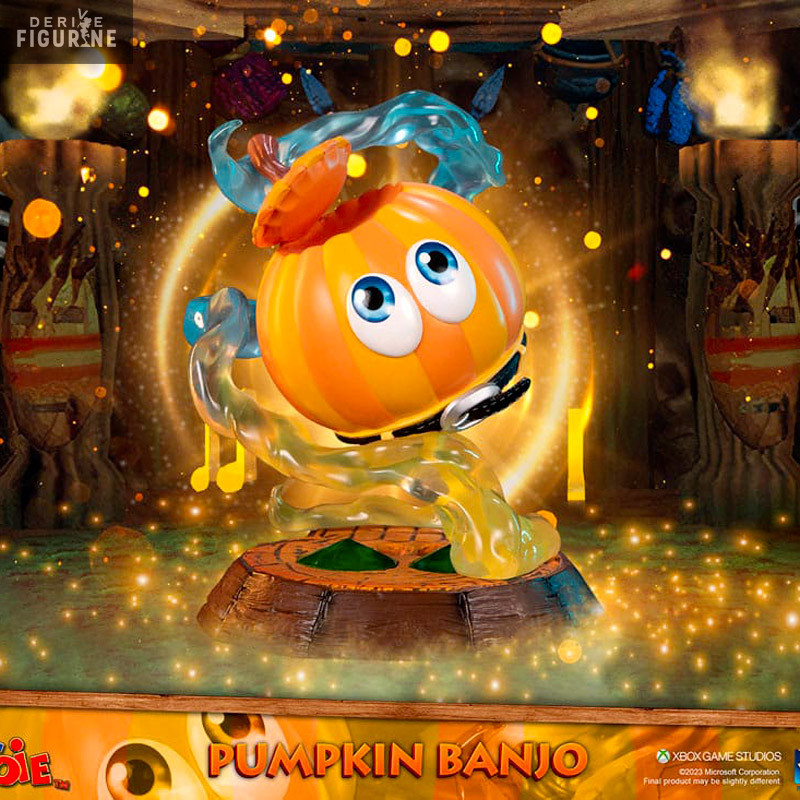  
Banjo-Kazooie - Pumpkin Banjo figure
Reference : F4FBKBPUM
Official figure of Pumpkin Banjo in resin which measures approximately 20 centimeters. The manufacturer is First4Figures.
Release date: estimated arrival date in stock to December 2024.
Immerse yourself in the enchanting world of "Banjo-Kazooie" with this adorable "Pumpkin Banjo" figurine. This little masterpiece captures one of gaming's most memorable moments where Banjo, the friendly bear, transforms into a pumpkin to solve puzzles and explore secret areas. Banjo-Kazooie is a classic video game that has captured the hearts of gamers around the world with its captivating gameplay, charming characters, and unique sense of humor. This figurine perfectly embodies the playful spirit of the game by featuring Banjo in his pumpkin form, ready to face new adventures. Transforming into a pumpkin is one of Banjo's signature skills, and this figure pays homage to that fun aspect of the game. The details are impeccable, from the texture of the pumpkin to the little pops of color that capture the essence of Banjo- Kazooie. Whether you're nostalgic for the Nintendo 64 era or are new to this cult game, the "Pumpkin Banjo" figurine is a charming addition to your figurine collection. It brings back memories of hours of gaming spent solving puzzles, collecting musical notes, and laughing at Kazooie jokes. A must-have for any retro video game collector.