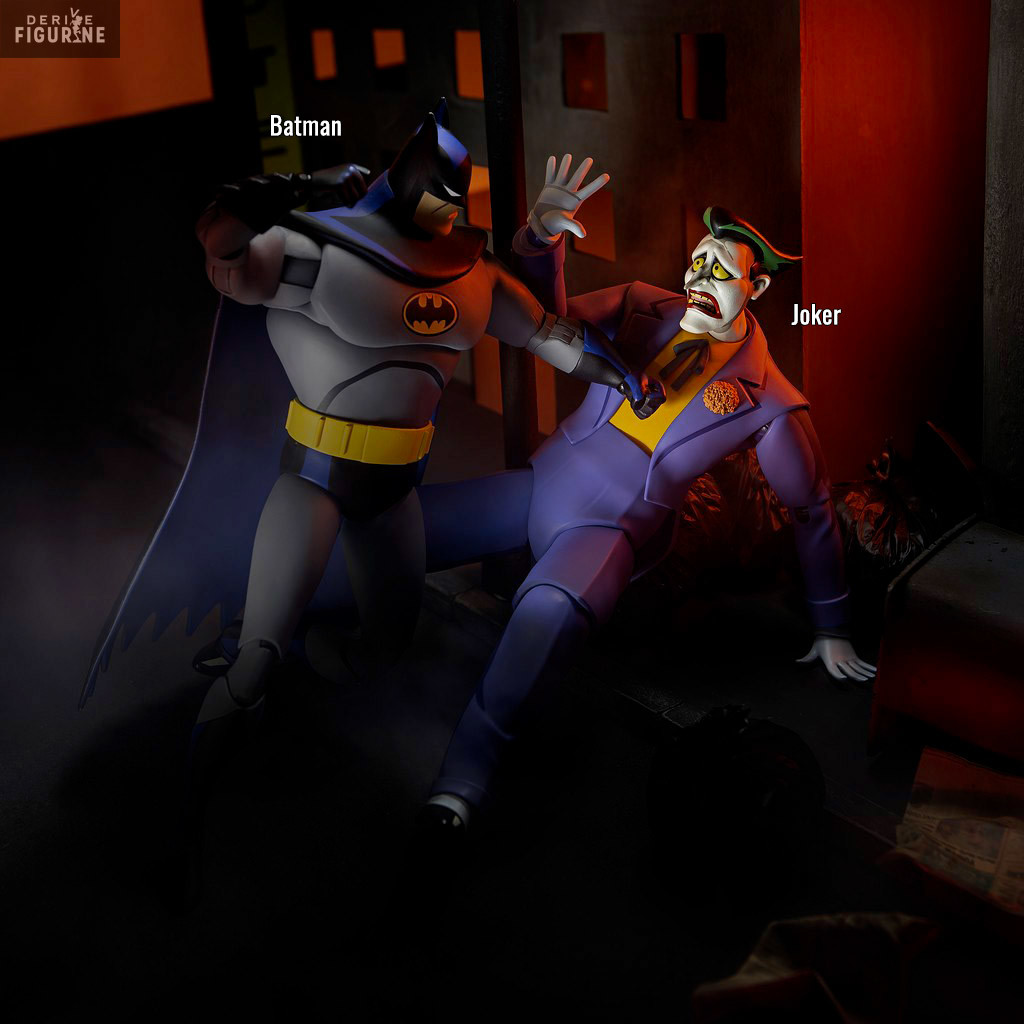  
DC Comics, The Animated Series - Batman or Joker figure
Reference : MDOMT1913
Official figure of your choice between Batman or Joker in PVC which measures approximately 30 centimeters high, scale 1/6. The manufacturer is Mondo.
Release date: estimated arrival date in stock to July 2023.
The DC Comics universe would be nothing without our infernal duo who are Batman and The Joker. Batman is a rich heir to a colossal fortune and decides to avenge the death of his parents by imposing justice on the city of Gotham City. For this he creates a whole armament and his famous costume that everyone knows from the bat! You find him here with this costume, the famous black cape with the headgear with bat ears, his gray uniform with his yellow belt and his logo on the chest. It comes with a multitude of accessories, such as the grappling hook, batarangs, hands or faces... to adapt it to all situations! You can even position it as you wish with its many joints. The Joker is the antagonist who never stops fighting against Batman, his intelligence and his madness put him to the test. His character traits make him one of the most iconic villains, between comedian and criminal, he combines the two to create the perfect character for absolute crime. He also comes with a lot of accessories, such as bombs or his joker cards that he leaves as a business card. You can also change his face and his hands as well as put him in different poses thanks to his joints. You can therefore choose one of the two or both if you want to bring this emblematic duo together for a last fight!