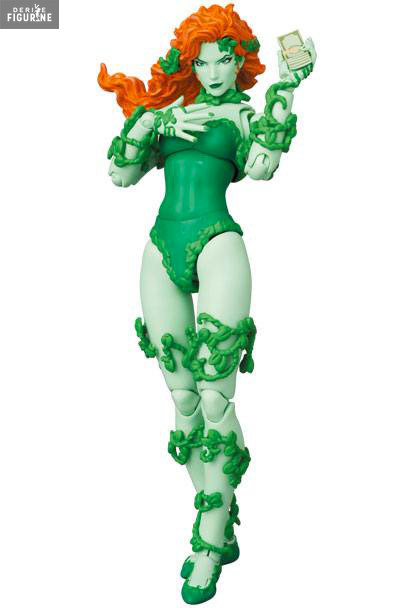  
DC Comics, Batman: Hush - Poison Ivy figure, MAF EX
Reference : MEDI47198
Official figure of Poison Ivy which measures approximately 16 centimeters high. It is from the Miracle Action Figure (MAFEX) collection. The manufacturer is Medicom Toy.
Release date: estimated arrival date in stock to February 2024.
Following an experiment she conducted with one of her teachers, Pamela Isley has become a woman who, in addition to her advantageous physique, will be able to use plant spores to manipulate men. This is how she became known as Poison Ivy. Here you can see that she managed to steal a briefcase full of cash, and she has a serious face and a smirk.