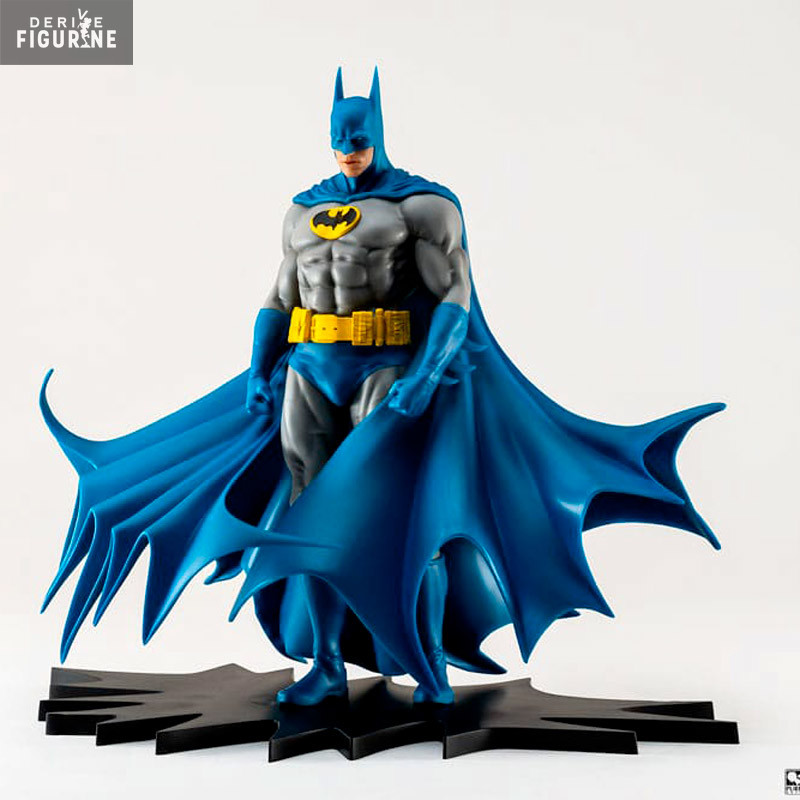  
DC Comics - Batman PX figure Classic
Reference : PURE005BA
Official figure of Batman, Classic in PVC which measures approximately 27 centimeters high, scale 1/8. The manufacturer is Pure Arts.
Release date: estimated arrival date in stock to March 2025.
Immerse yourself in the iconic DC Comics universe with the superb Batman PX Classic figure. This figure features the Dark Knight in a classic depiction, capturing the essence of Gotham City's iconic vigilante. Batman is presented in a dynamic pose that reflects his determination and intimidating presence. The PX Classic figure offers a faithful interpretation of Batman's timeless design, with carefully sculpted details that pay homage to the character's iconic heritage. The PX Classic collection is often loved for its commitment to nostalgia and celebration of classic depictions of superheroes. The Batman PX Classic figure is no exception, offering fans a collector's item that will delight fans of the golden age of comics. Whether you're a longtime Batman fan or a collector of DC Comics figures, the PX Classic Batman Figure is a remarkable addition to your collection, recalling the timeless greatness of the Dark Knight and his central role in the DC Universe.