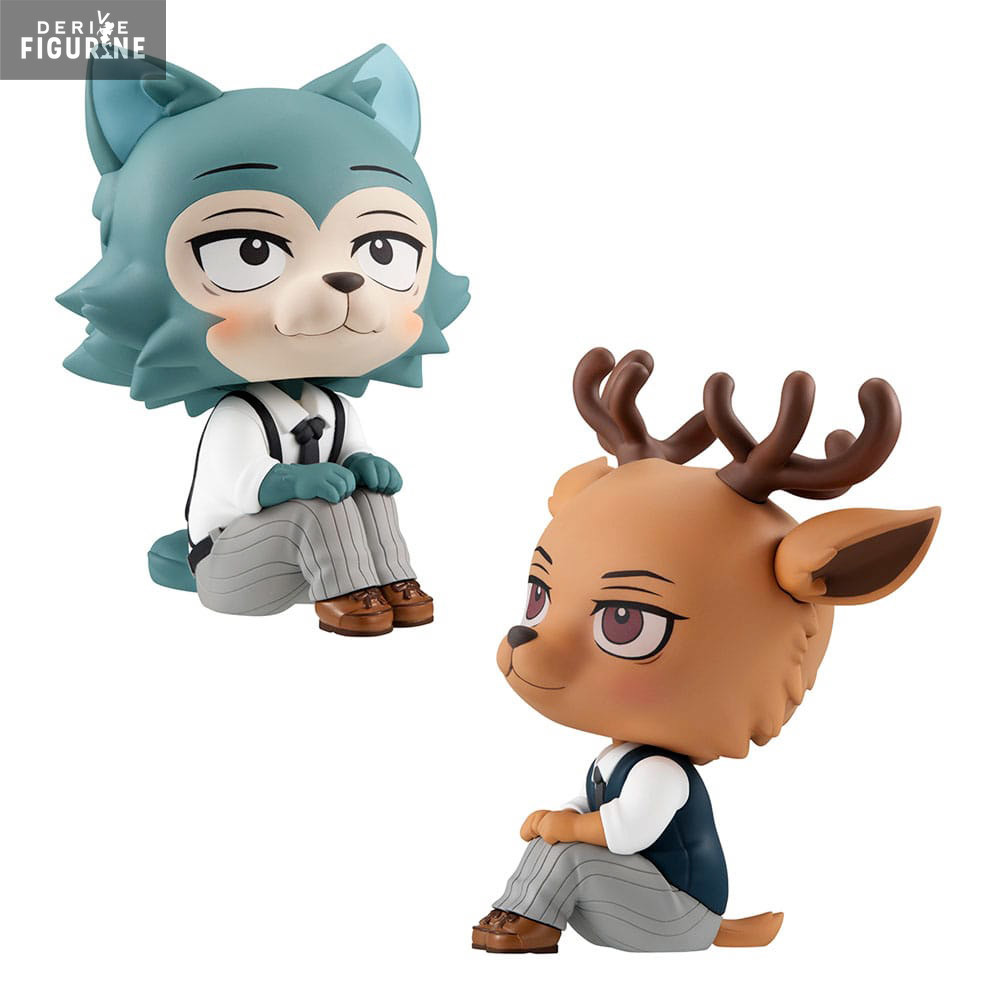  
Pre-order
Pre-order ends on 26 October 2023
PRE ORDER - Beastars - Legoshi & Louis, With Gift Pack figures, Look Up
Reference : MEHO837913
Official Legoshi & Louis, With Gift figures in PVC which measures approximately 11 centimeters high. It is from the Look Up collection. The manufacturer is Megahouse.
Release date: estimated arrival date in stock to April 2024.
The Legoshi & Louis "With Gift" figurines from Beastars' Look Up collection are magnificent representations of these two iconic characters. With their bonus mini cushions, they add a touch of comfort to your collection, while capturing the essence of the complex history and relationships that bind them in the universe of Beastars. Legoshi, the shy but determined wolf, and Louis, the charismatic deer, are perfectly rendered, which will delight fans of the series. These figures are a must-have for collectors looking for a special addition to their Beastars collection. Immerse yourself in the fascinating world of Beastars by adding them to your shelf today!