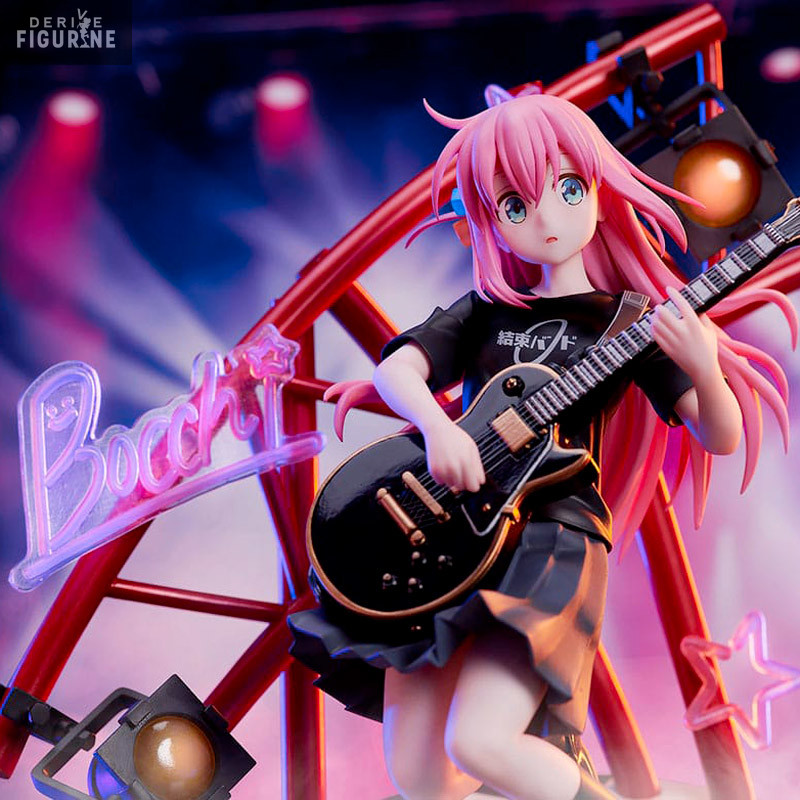  
Pre-order
Pre-order ends on 22 December 2023
PRE ORDER - Bocchi the Rock! - Hitori Goto figure
Reference : APX77091
Official figure of Hitori Goto in PVC which measures approximately 23 centimeters high, scale 1/7. The manufacturer is Aniplex.
Release date: estimated arrival date in stock to March 2025.
Immerse yourself in the fiery energy of the music scene with the Hitori Goto Figure from the "Bocchi the Rock!" series. This special edition captures the magical moment when Hitori unleashes her musical passion on stage. In this dynamic pose, Hitori is captured playing the guitar, her instrument of choice. The base is dressed in a checkerboard pattern, evoking classic rock aesthetics, while spotlights and neon decorations with the inscriptions "Bocchi" and a star add an electric atmosphere to the stage. Every detail, from the guitar strings to Hitori's passionate expressions, is painstakingly sculpted to capture the essence of her intoxicating performance. The Concert Stage edition transports you into the captivating world of Bocchi the Rock!, where music and emotion mingle in vibrant harmony. Although the spotlights and neon lights do not light up, their presence adds an authentic touch to this striking representation of the rock universe. This precision-crafted figurine is a showpiece for music lovers and figurine enthusiasts. Add Hitori Goto to your collection and feel the power of music with every look.