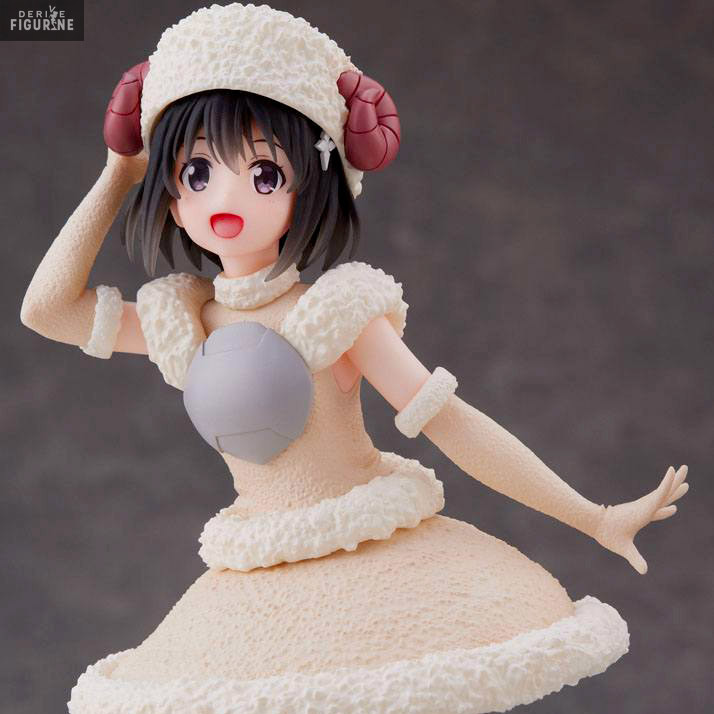  
mai 2022
Estimation indicative de la date d'arrivée du produit dans nos locaux.
Fournisseur

Ce produit est en attente de livraison fournisseur.
Bofuri - Maple figure Sheep Equipment, Coreful
Reference : TAPR451433400
Official figure of Maple in PVC which measures approximately 20 centimeters high. It is from the Coreful collection. The manufacturer is Taito.
Release date: estimated arrival date in stock to March 2022.
Preorder = Book your product at the lowest price!
This product is in stock, shipping under 24h!*
* excluding weekends and holidays
Product on order : we can check for you if this product is in supplier stock or in preorder !
Since she's not much of a video game fan, Maple has gone all out on defense when gaining experience points. For this time, she left her armor and her shield aside and it is a pretty dress that she preferred to put on, which looks very soft and warm, like the skin of a sheep. She is really very pretty like that and you can even see horns on her cap.