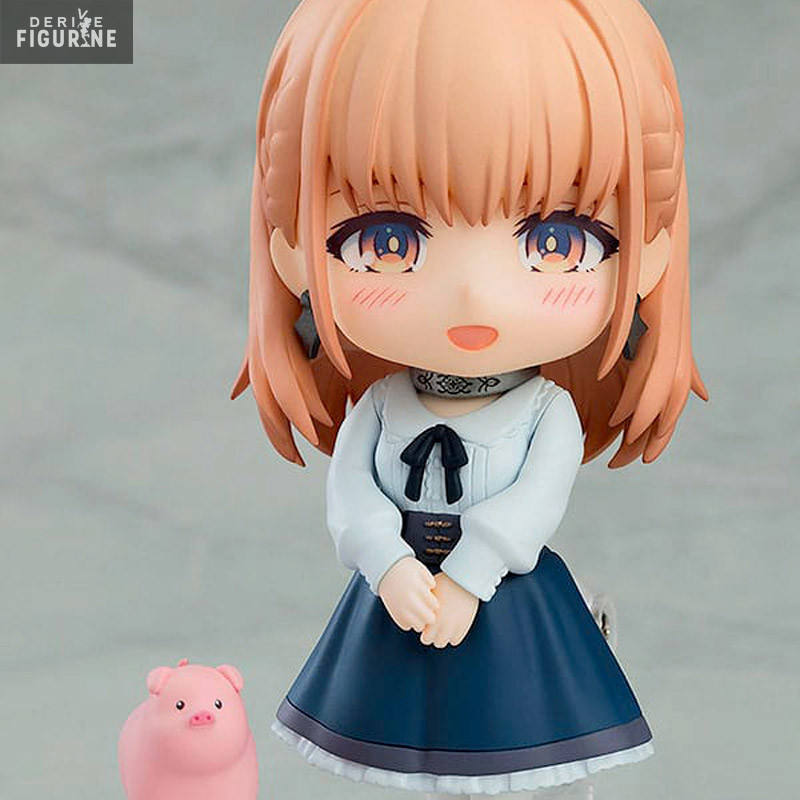  
Pre-order
Pre-order ends on 19 January 2024
PRE ORDER - Butareba: The Story of a Man Turned into a Pig - Jess figure, Nendoroid
Reference : GSC17809
Official figure of Jess in PVC which measures approximately 10 centimeters high. It is from the Nendoroid collection. The manufacturer is Good Smile Company.
Release date: estimated arrival date in stock to July 2024.
Immerse yourself in the enchanting world of "Butareba: The Story of a Man Turned into a Pig" with this adorable Nendoroid figurine featuring Jess, accompanied by the little pig figurine. Jess, a 16-year-old girl from the Yethma people, is beautifully depicted in the signature Nendoroid style. Dressed in her distinctive outfit with an iconic necklace, she exudes an aura of determination as she continues her journey to meet the king. The small pig figurine adds a playful touch to the whole, representing a 19-year-old young man transformed into a pig after consuming pork liver. His somewhat mischievous character adds a note of humor to the story. The interaction between Jess and the pig is charmingly captured, emphasizing their special telepathic bond. The careful details, the quality of manufacture and the possibility of customizing the poses make this figurine a treasure for collectors passionate about fantastic adventures. Whether you are a fan of the manga or are discovering this unique universe, the Jess Figure - Nendoroid with the matching Pig is an essential piece that brings a touch of magic to your collection.