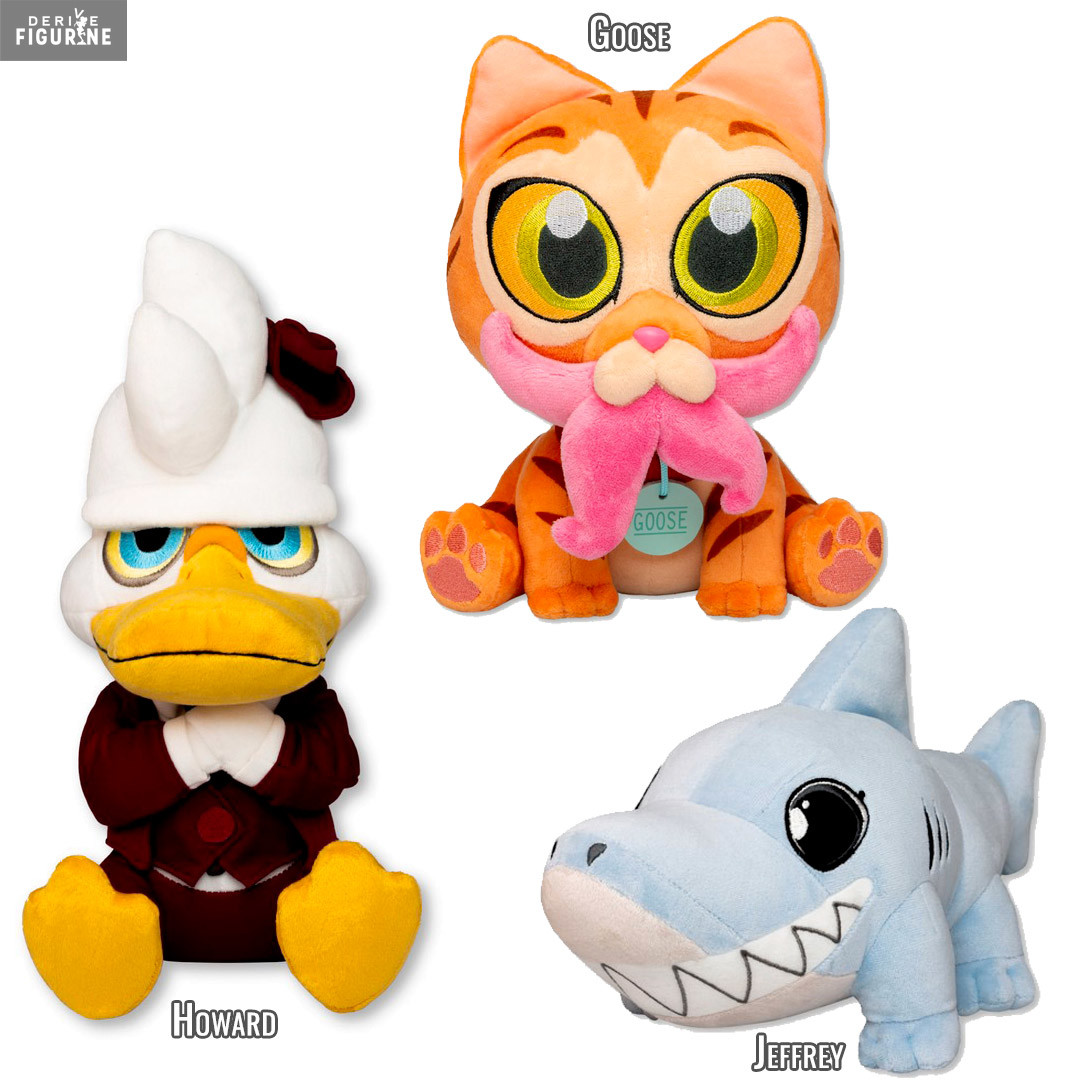  
Marvel - Goose, Jeffrey or Howard plush, Qreature
Reference : QMXMVL0304
Official plush of your choice between Goose (~ 23 cm), Jeffrey (~ 19 cm) or Howard (~ 28 cm). It is from the Qreature collection. The manufacturer is Quantum Mechanix.
Release date: estimated arrival date in stock to January 2023.
If you are not afraid of the strange creatures that can be found in the Marvel universe, you will be happy since I have just three for you. The first is Goose, a Flerken who is now Carol Danvers' pet. We can also see tentacles coming out of its mouth. So the second choice you have is Jeffrey, the land shark. He has four legs allowing him to move on land, and he is Gwenpool's ally, because she did not hesitate to adopt him when she saw him. Finally, the last choice is Howard the Duck. Contrary to what one might think, he is very good at fighting, and especially in a martial art called Quack Fu. Now that you have all the choices in front of you, you just have to choose the one you prefer.