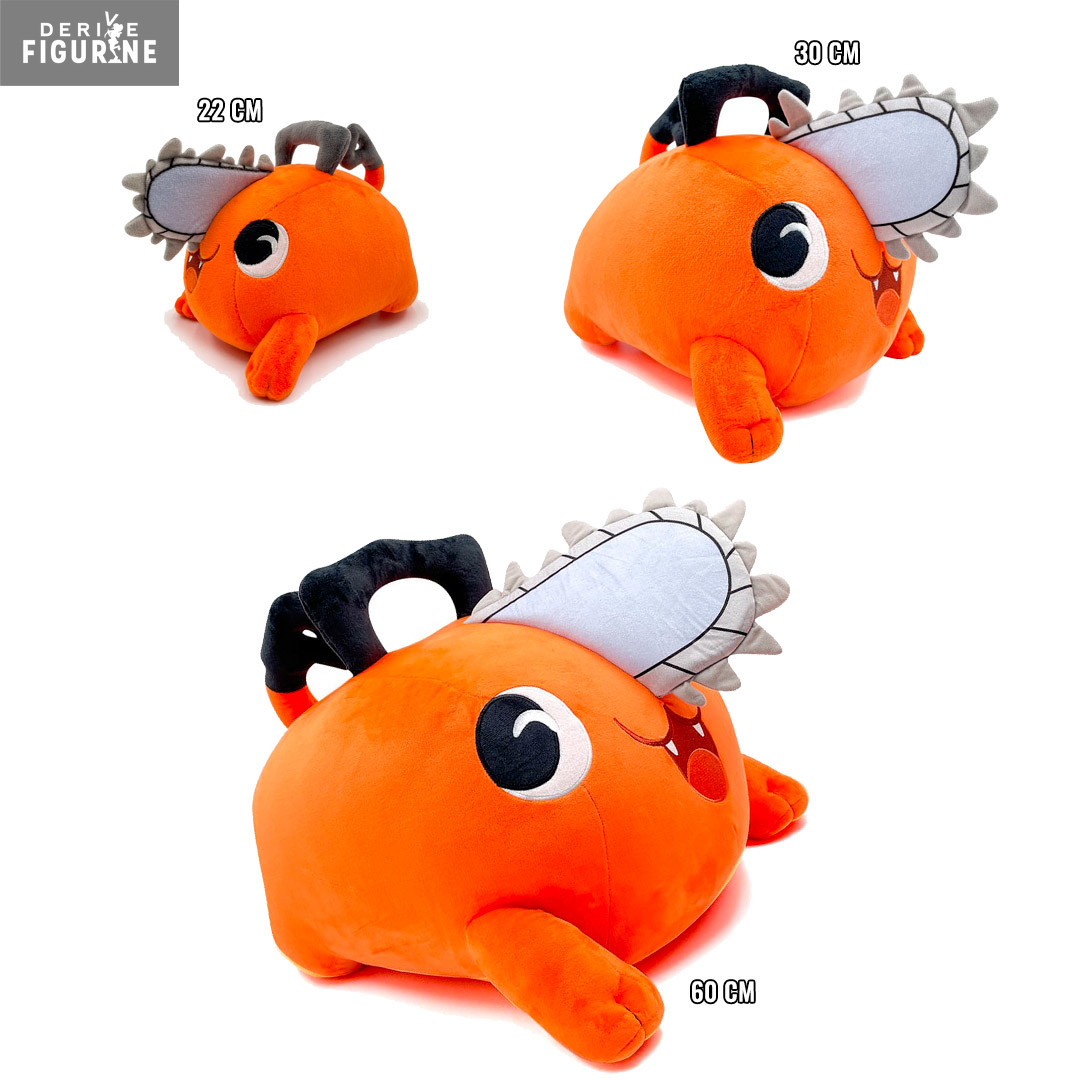  
Chainsaw Man - Pochita plush 22, 30 or 60 cm
Reference : YOTO54163
Official Pochita plush of your choice between the 22, 30 or 60 centimeters version in 100% polypropylene. The manufacturer is Youtooz.
Release date: estimated arrival date in stock to December 2023.
Pochita's plush from the Chainsaw Man anime is a cute and faithful representation of the character. With his healed wounds and memories of partnering with Denji, the Pochita plush brings to mind the touching times and special friendship they shared. Available in three different sizes (22cm, 30cm and 60cm), this plush allows fans of Pochita and Chainsaw Man to keep this endearing and important character in the story close to them. The Pochita plush is a soft and comforting reminder of the adventure and deep bond between Pochita and Denji throughout the anime.