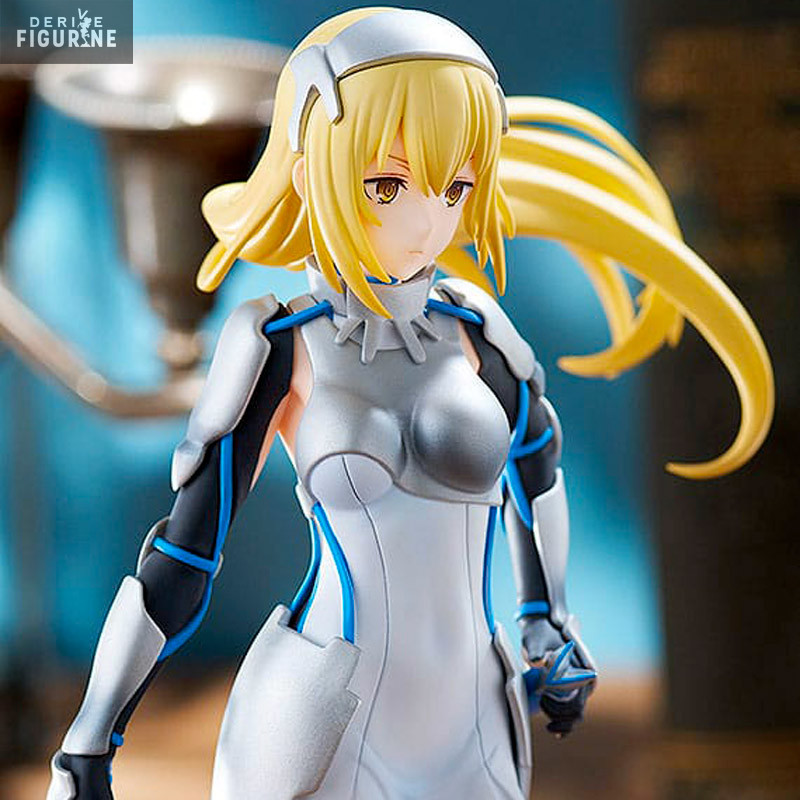  
Is It Wrong to Try to Pick Up Girls in a Dungeon? - Ais Wallenstein figure, Pop Up Parade
Reference : GSC94876
Official figure of Ais Wallenstein in PVC which measures approximately 17 centimeters high. It is from the Pop Up Parade collection. The manufacturer is Good Smile Company.
Release date: estimated arrival date in stock to July 2024.
Ais Wallenstein is one of the main characters in the series "Is It Wrong to Try to Pick Up Girls in a Dungeon?" (DanMachi). She belongs to the Loki Familia and is considered one of the most powerful adventurers in the city of Orario. Her charm, grace and skill in combat have made her an iconic character in the series. Ais Wallenstein's Pop Up Parade figure captures her elegance and determination, making her a valuable addition to the collection for DanMachi fans. The series takes place in a fantasy world where adventurers explore mysterious dungeons to earn a living, and Ais Wallenstein is a key character in this universe.