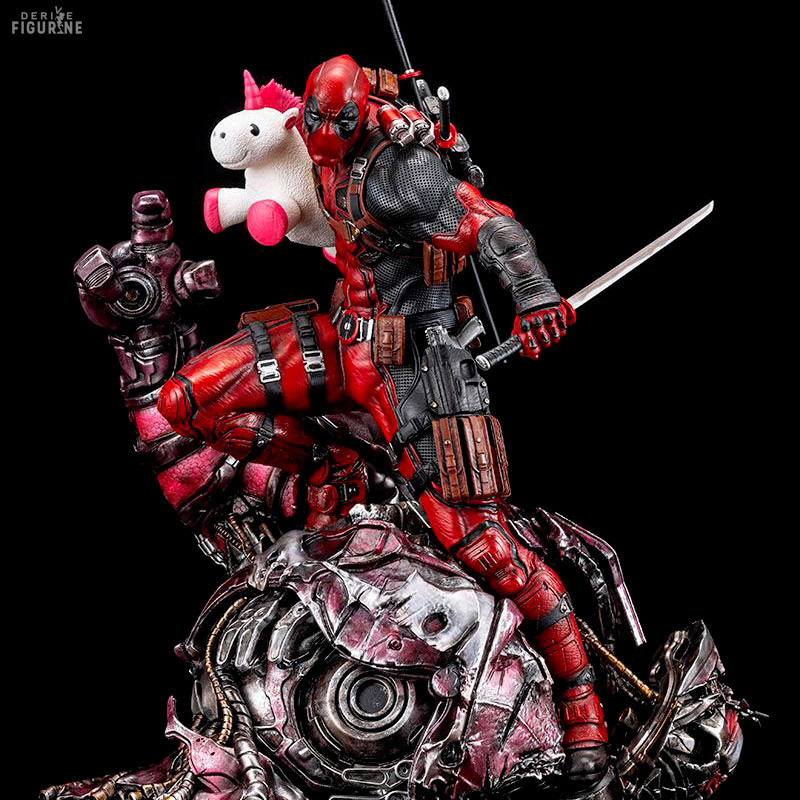  
Marvel - Deadpool figure, Fine Art Signature Series featuring the Kucharek Brothers
Reference : KTOMK362
Official figure of Deadpool in resin (cold cast porcelain) which measures approximately 36 centimeters high, scale 1/6. The manufacturer is Kotobukiya.
Release date: estimated arrival date in stock to April 2023.
Deadpool is a bit of an anti-hero. Wade Wilson does not have much to lose since he was discovered to have a serious and incurable disease and that is why he agreed to be the guinea pig for the Weapon X project. Since then, he has a capacity to extraordinary regeneration and here you can see him in his red and black outfit, annihilating a Sentinel. You can display it with two katanas, a gun or... a unicorn!! in the right hand. He also has a face with his current design, but also one from the 90s. Finally, this is a limited edition figure.