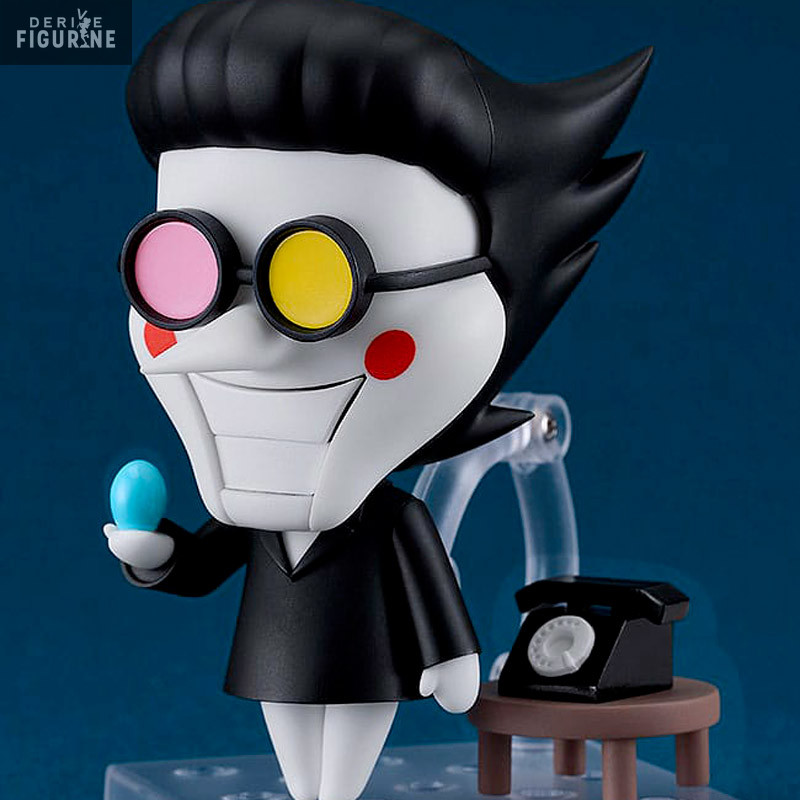  
Pre-order
Pre-order ends on 27 October 2023
PRE ORDER - Deltarune - Figure Spamton, Nendoroid
Reference : GSC17699
Official figure of Spamton in PVC which measures approximately 10 centimeters high. It is from the Nendoroid collection. The manufacturer is Good Smile Company.
Release date: estimated arrival date in stock to August 2024.
The Spamton Nendoroid figure is an adorable and detailed representation of this intriguing Deltarune character. Spamton G. Spamton is a shadow being who plays a notable role in Chapter 2 of the game, where he is encountered in Cyber City and fights as a miniboss. After the fight, Spamton transforms into a strange trader in the Waste Zone, and this figure perfectly captures his eccentric appearance and intriguing personality. In Spamton's store, items are not what they seem, and their prices fluctuate quickly, creating a unique shopping experience. The Spamton Nendoroid figure comes with various accessories to recreate his iconic expressions and poses. It's ideal for Deltarune fans who want to add a piece of the game's universe to their collection. Whether you love Spamton for his mystery or his wacky commerce, this figure is a great choice to complete your video game figurine collection. It's also a great way to relive memorable moments from the game and bring this unique character to life in your space.