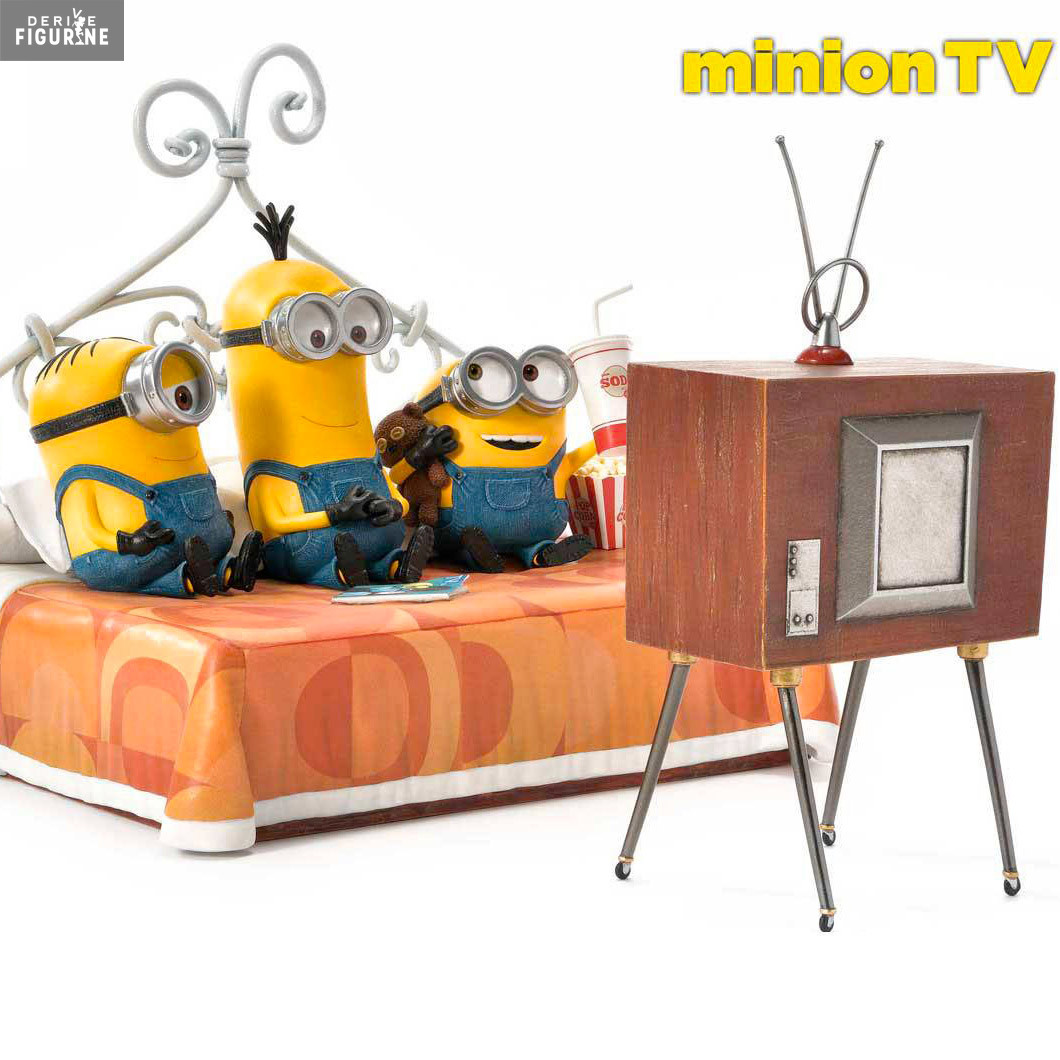  
Pre-order
Pre-order ends on 21 August 2022
PRE ORDER - Minions TV figure
Reference : P1SPCFMINI-11
Official figure of Minions in resin which measures approximately 18 x 22 x 16 centimeters. The manufacturer is Prime 1 Studio.
Release date: estimated arrival date in stock to January 2024.
What's better than a little TV night with friends? Not much and that's exactly what Kevin, Stuart and Bob understood, because they got into bed. Bob even took popcorn, a drink and his papuche, so the evening can begin.