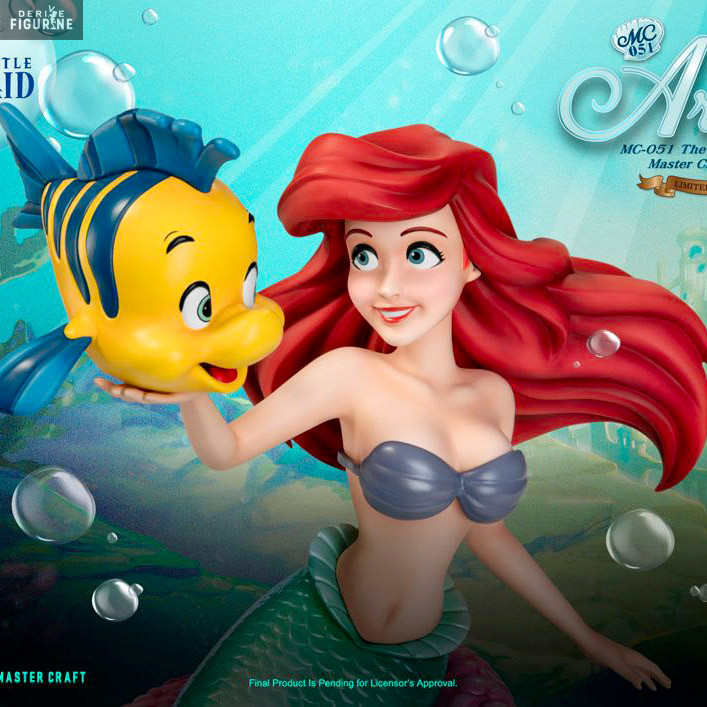  
octobre 2022
Estimation indicative de la date d'arrivée du produit dans nos locaux.
Fournisseur

Ce produit est en attente de livraison fournisseur.
Disney, The Little Mermaid - Ariel figure, Master Craft
Reference : BKDMC-051
Official figure of Ariel in resin which measures approximately 20 x 41 centimeters. The manufacturer is Beast Kingdom.
Release date: estimated arrival date in stock to October 2022.
Preorder = Book your product at the lowest price!
This product is in stock, shipping under 24h!*
* excluding weekends and holidays
Product on order : we can check for you if this product is in supplier stock or in preorder !
King Triton is the proud father of six daughters, but we can say that one of them is causing him some trouble. Indeed, our dear Ariel loves humans and objects in their world, even if her father strongly forbade her. Here you can see her sitting quietly on her rock, with Flounder, her friend the convict surgeonfish.