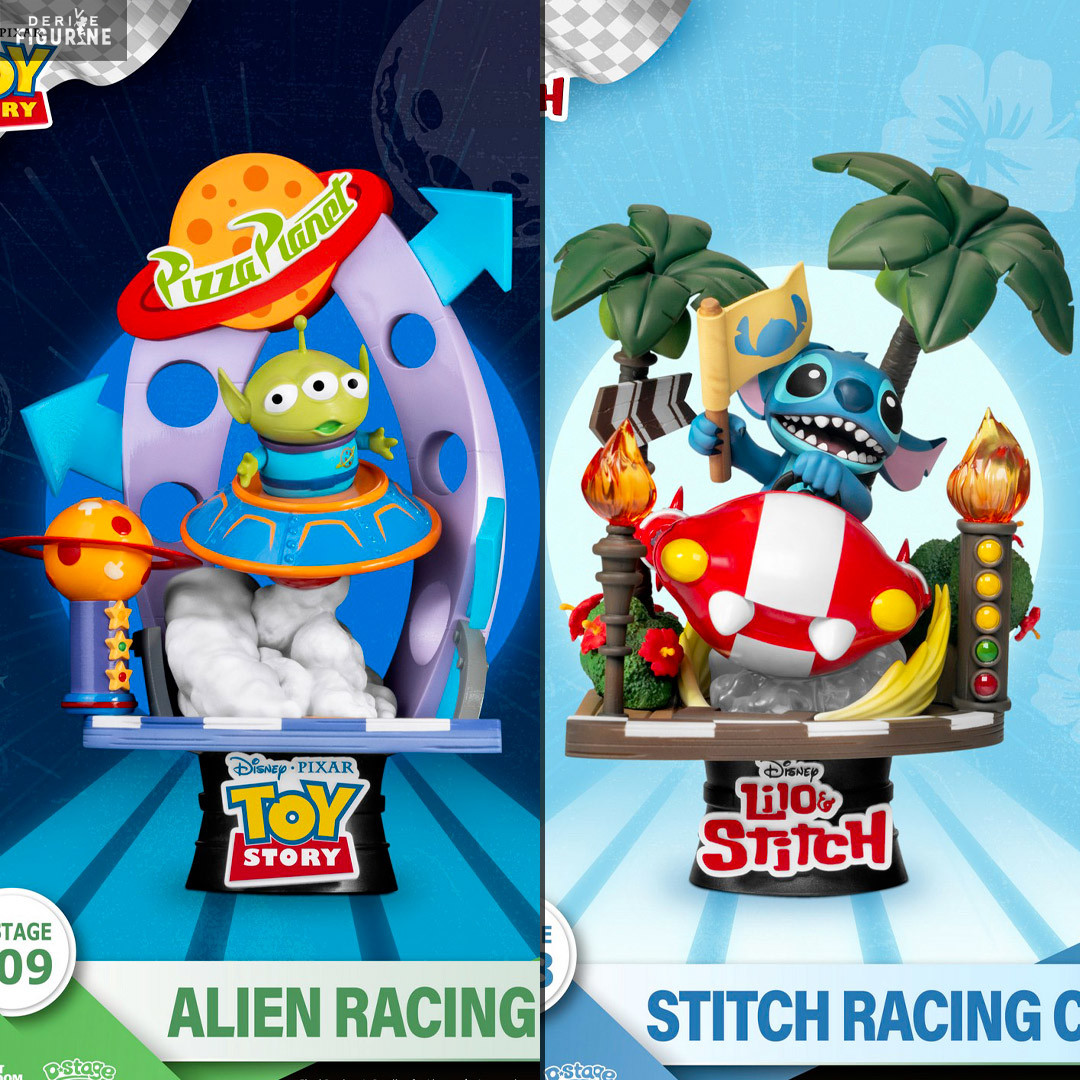  
Disney - Stitch or Alien figure Racing Car, D-Stage
Reference : BKDS108
Official figure of your choice between Stitch or Alien in PVC which measures approximately 13 centimeters high. It is from the D-Stage collection. The manufacturer is Beast Kingdom.
Alien : December 2022
Rev up the engines because a merciless race will soon have him and the winner will have the honor of joining your collection. The first participant is none other than Stitch, experience 626 at the wheel of his red car, who was able to train in the forest of Hawaii. The second is an Alien from Toy Story who is on board his spaceship and comes to us straight from Pizza Planet.