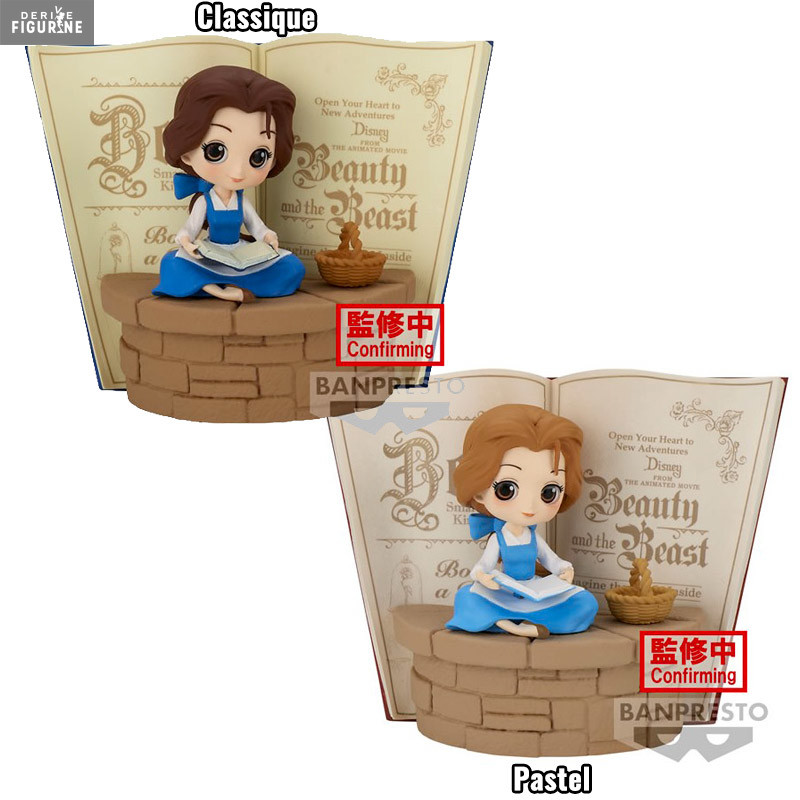  
Disney Characters Country Style - Belle figure Classic or Pastel, Q Posket Story
Reference : BP19495P
Official Belle figure of your choice between the Classic or Pastel version in PVC which measures approximately 9 centimeters high. It is from the Q Posket collection. The manufacturer is Banpresto.
Release date: estimated arrival date in stock to June 2023.
Our dear Belle from the Disney universe comes to us here in a figurine in two versions (Classic or Pastel). This young girl with a taste for literature, loves stories of all kinds. Bored with her daily life, she decides to go on an adventure and gets lost, falling close to the castle of the Beast and meeting him. Thanks to her character, Belle is unfazed and begins her adventure with the Beast! Find there with this figurine in a very beautiful setting, sitting on the edge of a well, a book placed on his knees and his basket placed next to it. A live of its history opened on the first pages serves as a background for a superb staging.