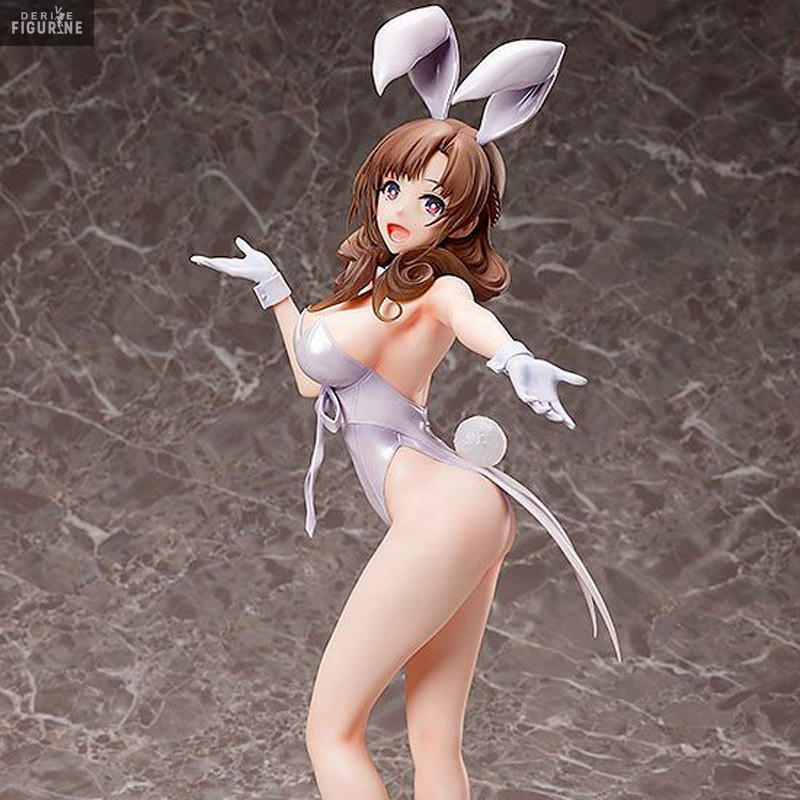  
Do You Love Your Mom and Her Two-Hit Multi-Target Attacks? - Mamako Oosuki figure Bunny, Bare Leg
Reference : FREE51152
Official figure of Mamako Oosuki in PVC which measures approximately 47 centimeters high, scale 1/4. The manufacturer is FREEing.
Release date: estimated arrival date in stock to November 2023.
When children are young, they may appreciate their mothers being close to them and helping them with various tasks, but as they get older it can get complicated. This is the case for Mamako Oosuki and her son Masato who is increasingly distancing himself from her. To get closer to him, she participates in the beta of a game. I'm not sure that her son will be very comfortable seeing her in this bunny girl outfit, but on the other hand, she will please a lot of people. world because it suits her very well and the fact of not wearing stockings allows her long legs to be admired even more.