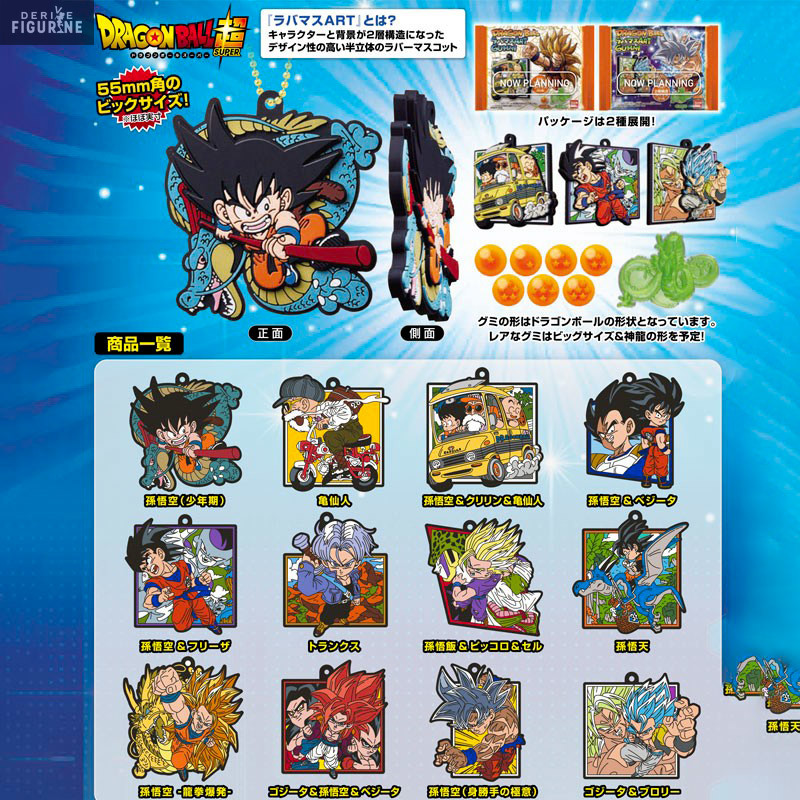  
Dragon Ball - Random Keychain + candy, Rubber mascot art gummy
Reference : 12334
Official PVC random keychain + candy (expiration March 2023) Dragon Ball Rubber mascot art gummy The manufacturer is Bandai.
MAJ 16.12.2022 : Sold out at all european suppliers
The Rubber mascot art gummy collection on the Dragon Ball franchise allows you to get a random adorable keychain as well as a candy. Among the visuals of the keychains, we find Master Roshi, Vegeta and Goku, Goku child, Trunks, Gohan, Goku 4, Gogeta blue and many others...