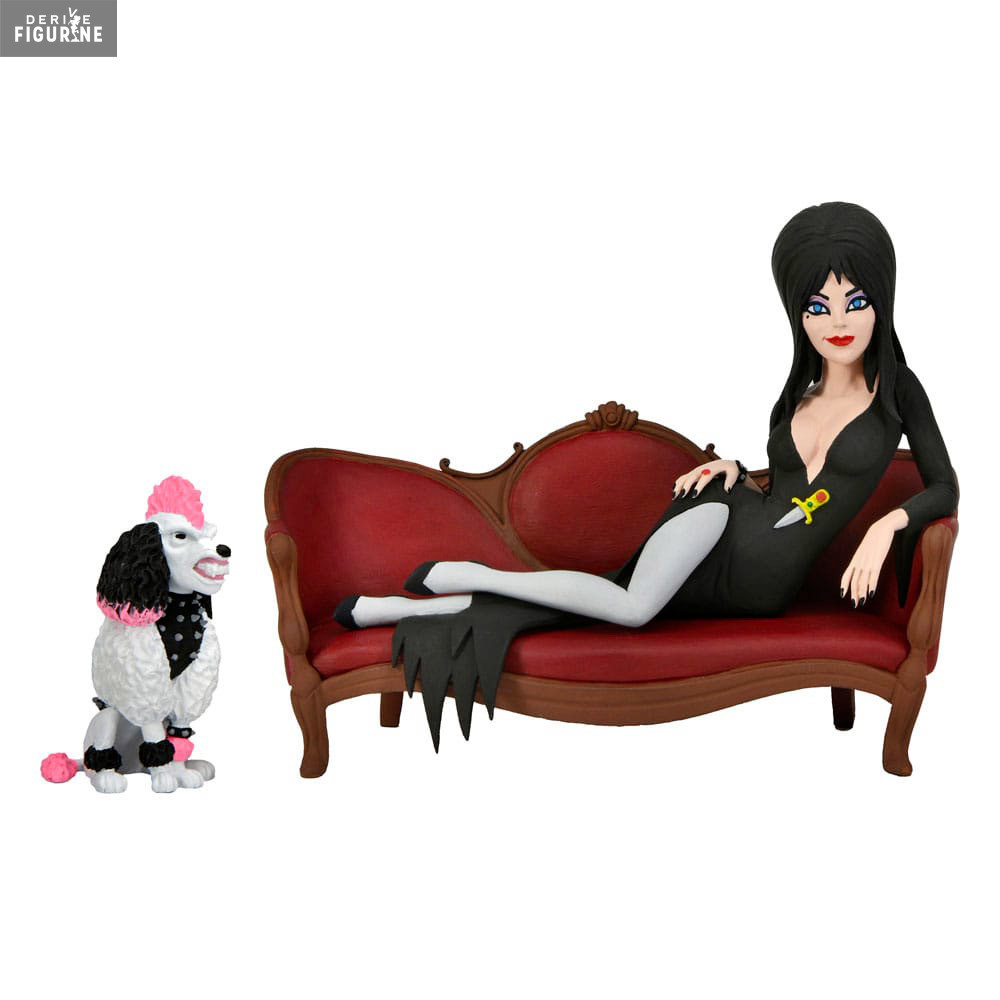  
Elvira, Mistress of the Dark - Figure Elvira on Couch, Toony Terrors
Reference : NECA56082
Official figure of Elvira on Couch which measures approximately 15 centimeters. It is from the Toony Terrors collection. The manufacturer is NECA.
Release date: estimated arrival date in stock to November 2023.
Elvira, Mistress of the Dark features the beautiful Elvira, star of a horror series, and here she is entering the Toony Terrors collection. This On Couch version shows her installed on her sofa and with her poodle right next to it which is also very scary!