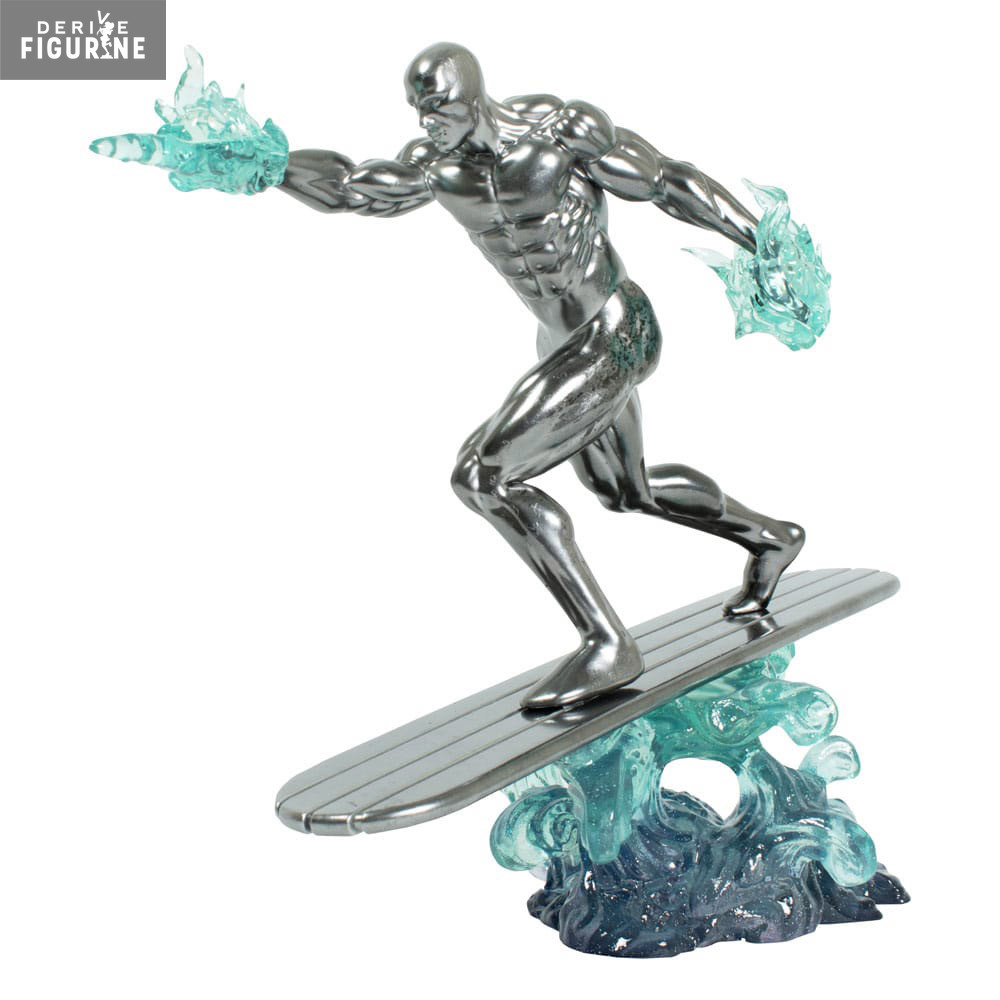  
Marvel, Fantastic Four - Silver Surfer figure, Gallery
Reference : DIAMNOV231998
Official figure of Silver Surfer in PVC which measures approximately 25 centimeters high. It is from the Gallery collection. The manufacturer is Diamond Select Toys.
Release date: estimated arrival date in stock to August 2024.
The "Silver Surfer" figure from Marvel's Fantastic Four Gallery Collection is a stunning representation of this iconic cosmic character. With a dynamic stance and incredible attention to detail, this figure captures the essence of the Silver Surfer. The Silver Surfer, also known as Norrin Radd, is a herald of Galactus, the Devourer of Worlds. He sports a silver body and a cosmic surfboard, granting him incredible powers. This figure pays homage to his distinctive appearance and role in the Marvel Universe. Whether you're a fan of Fantastic Four, Silver Surfer, or the Marvel Universe in general, this figure is an exceptional addition to any collection. She embodies the grandeur and power of the character while capturing his cosmic elegance."