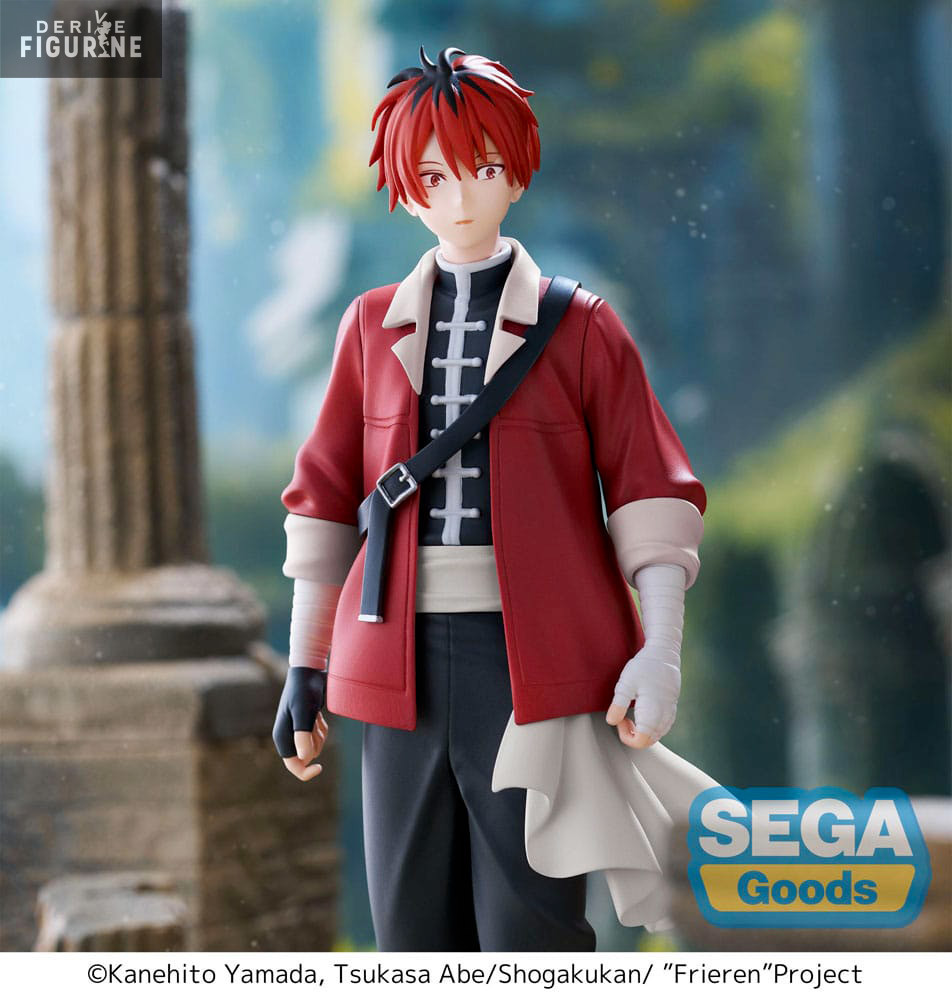  
Frieren: Beyond Journey's End - Stark figure, Desktop x Decorate Collections
Reference : SEGA54107
Official figure of Stark in PVC which measures approximately 16 centimeters high. It is from the Desktop x Decorate Collections collection. The manufacturer is SEGA.
Release date: estimated arrival date in stock to July 2024.
Immerse yourself in the epic fantasy of "Frieren Beyond Journey's End" with the Desktop x Decorate Collections figure featuring Stark, the young warrior raised by Eisen. This captivating portrayal captures the very essence of this powerful character, but one who still ignores the full extent of his strength. Stark is beautifully presented in a stylish pose, ready to face the challenges of the journey alongside Frieren. The meticulous details of his determined facial features make this figurine a must-have for fans of the "Frieren Beyond Journey's End" universe. Raised by Eisen, Stark embodies the duality of his latent power and his innocence. This Desktop x Decorate Collections figurine offers collectors a unique chance to own a part of this epic universe. With Stark as the focal point of your collection, celebrate the adventure, power and discovery that define Frieren Beyond Journey's End.