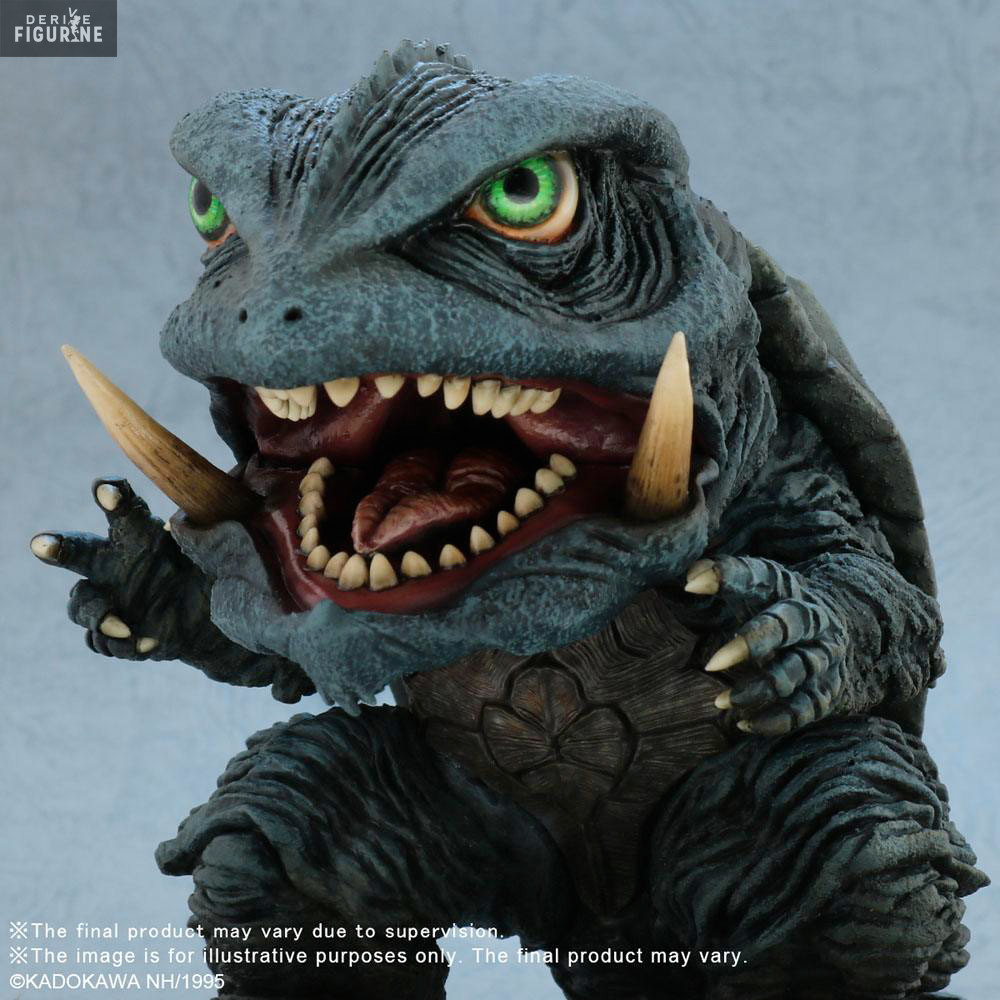  
juillet 2022
Estimation indicative de la date d'arrivée du produit dans nos locaux.
Fournisseur

Ce produit est en attente de livraison fournisseur.
Gamera: The Guardian of the Universe - Gamera (1995) figure, Defo-Real Series
Reference : XPLUS02031
Official figure of Gamera in PVC which measures approximately 14 centimeters high. It is from the Defo-Real Series collection. The manufacturer is X-Plus.
Release date: estimated arrival date in stock to July 2022.
Preorder = Book your product at the lowest price!
This product is in stock, shipping under 24h!*
* excluding weekends and holidays
Product on order : we can check for you if this product is in supplier stock or in preorder !
Gamera is a turtle-like monster who has been awakened by nuclear tests. Unfortunately for residents of neighboring towns, it goes to town to recharge thanks to the heat produced. You're in luck, since you just have a miniature version which shouldn't destroy anything in your home, but which on the other hand will perfectly find its place in your collection.