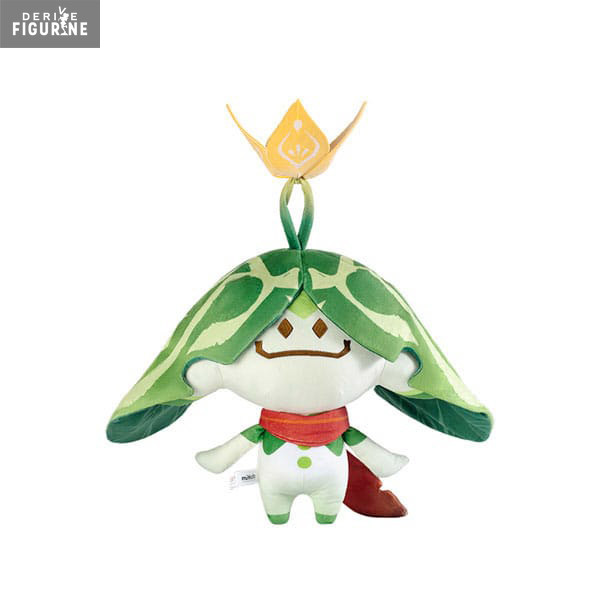  
Genshin Impact - Arama plush, Aranara Series
Reference : MHY14762
Official plush of Arama in 100% polyester which measures approximately 50 centimeters. The manufacturer is MiHoYo.
Release date: estimated arrival date in stock to March 2024.
The Arama plush from the Aranara series from Genshin Impact is an adorable representation of this character from the game universe. Arama is a member of the Aranara species, responsible for maintaining the Devantaka Mountain forest in the Sumeru region . Players meet Arama during the quest "Vimana Agama: First Chapter" and help him resolve issues related to the health of the forest. This plush is a great way to show your affection for Arama and celebrate his role in the game. It's perfect for Genshin Impact fans who want to have a reminder of the game's universe at their fingertips. You can place it on your shelf, on your desk or even take it with you to relive the moments you shared with Arama. A soft and adorable plush to add to your Genshin Impact merchandise collection.