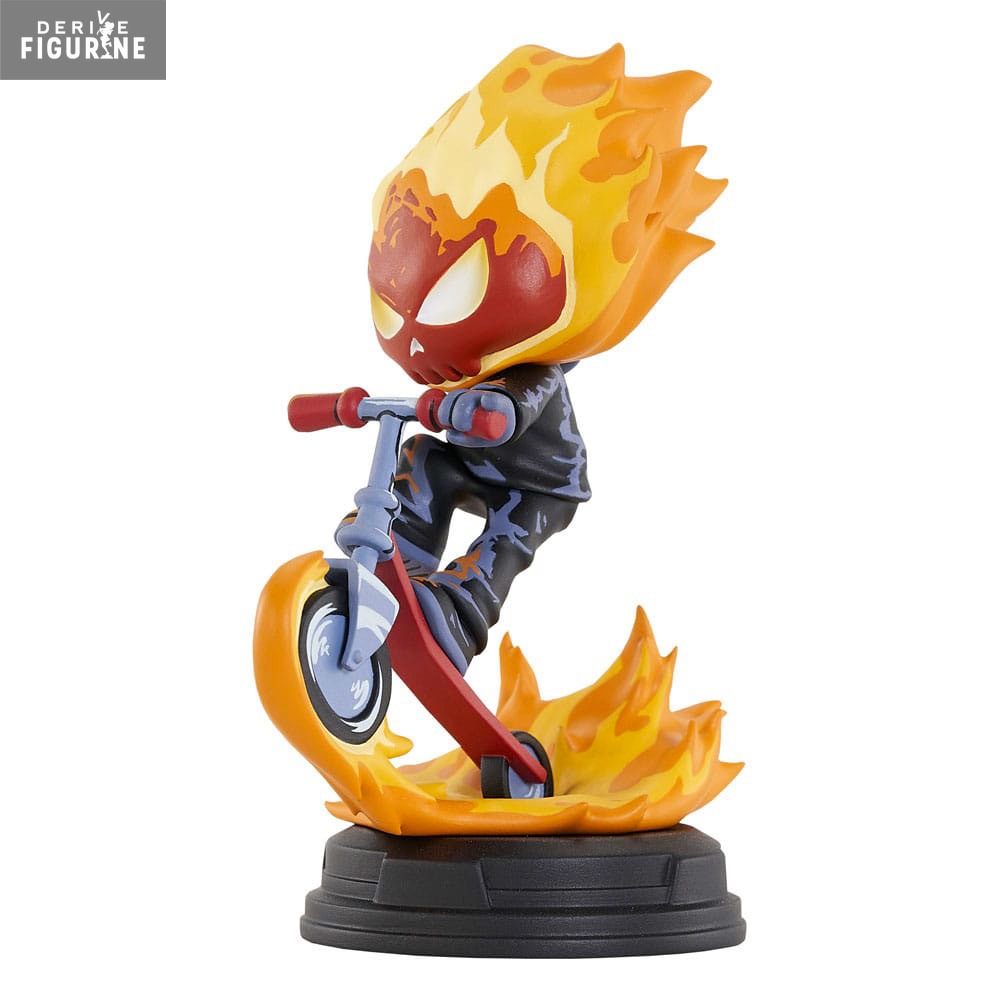  
Marvel - Ghost Rider figure, Animated
Reference : DIAMNOV232000
Official figure of Ghost Rider in resin which measures approximately 11 centimeters high. The manufacturer is Diamond Select Toys.
Release date: estimated arrival date in stock to August 2024.
The "Ghost Rider" chibi figure from the Animated Marvel collection is a real explosion of style and action. On his flaming scooter, the chibi Ghost Rider is ready to sow terror among the bad guys. This adorable version of Marvel's famous anti-hero doesn't compromise on style. With swirling flames and fire effects that add a touch of energy to the figure, it captures the essence of the Ghost Rider in a fun and unique way. Whether you're a Ghost Rider fan or a chibi figure lover, this piece is a must-have. It brings a touch of madness and action to your collection, while highlighting one of the most emblematic icons of the Marvel universe. Rev up the engine and get ready for a fiery adventure with this animated Ghost Rider figure."