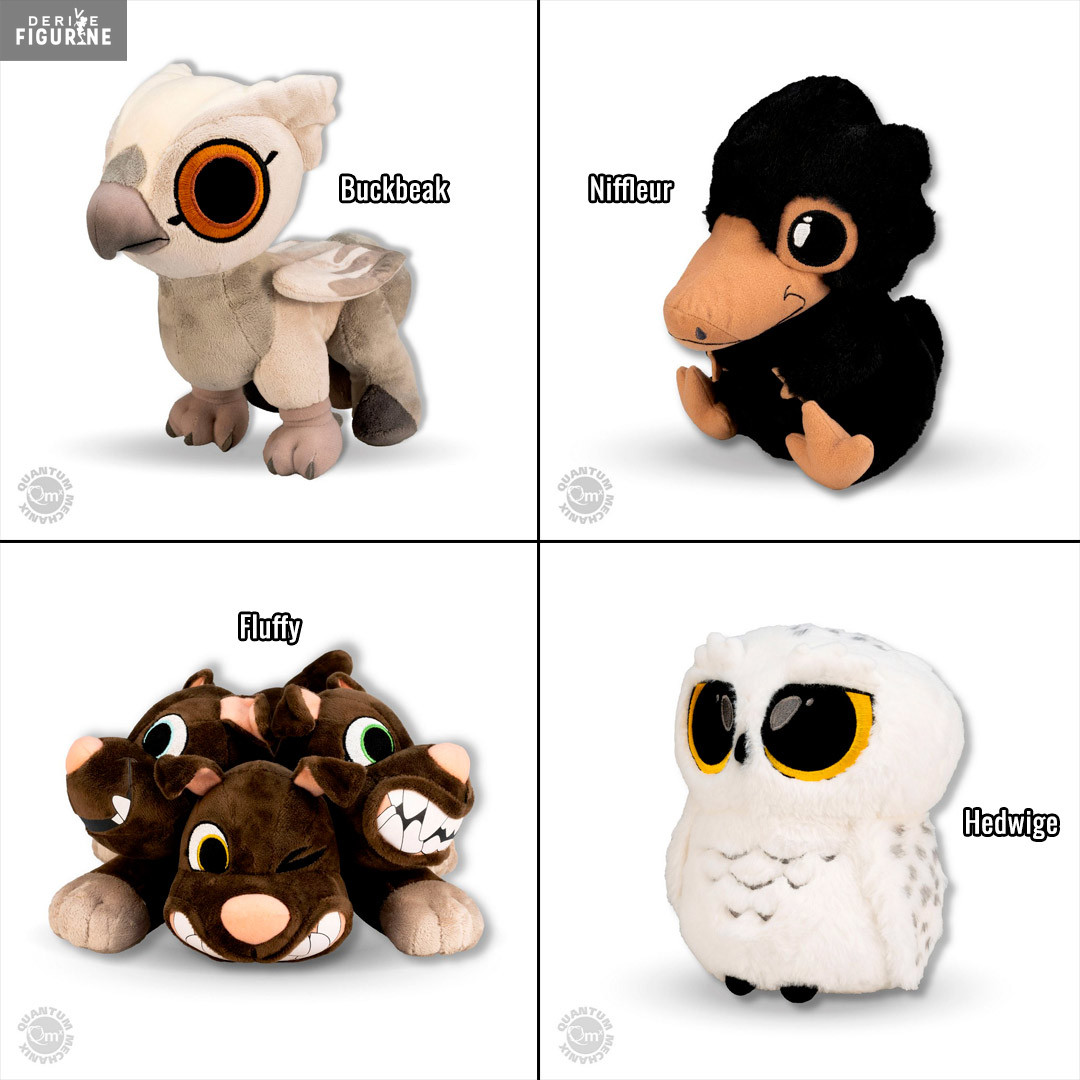  
Harry Potter - Plush Buckbeak, Fluffy, Hedwig or Niffler, Qreature
Reference : QMXHP0408
Official plush of your choice between Buckbeak (~ 22 cm), Fluffy (~ 31 cm) Hedwig (~ 20 cm) or Niffler (~ 22 cm). It is from the Qreature collection. The manufacturer is Quantum Mechanix.
Release date: estimated arrival date in stock to April 2023.
Harry Potter offers a collection of adorable and cute Qreatures with a choice of Buckbeak, Fluffy, Hedwig or Niffler. Buckbeak is a faithful companion of the Hippogriff race for Harry and who also serves as his mount, Fluffy is a three-headed Cerberus and he is Hagrid's dog, Hedwig is Harry's friend and owl and finally, Niffler is specializes in finding treasures and is also a recurring animal in Fantastic Beasts.