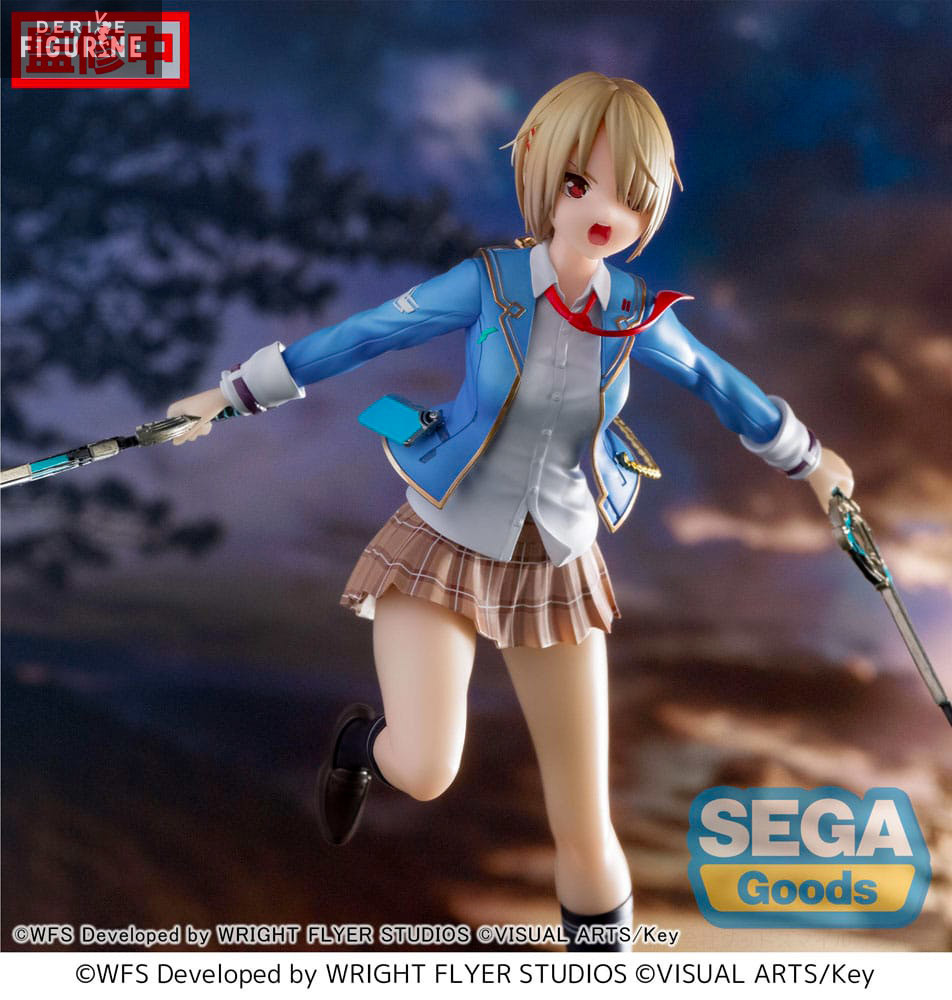  
Heaven Burns Red - Ruka Kayamori figure Reimei no Emotional Soul, Luminasta
Reference : SEGA52288
Official figure of Ruka Kayamori in PVC which measures approximately 16 centimeters high. It is from the Luminasta collection. The manufacturer is SEGA.
Release date: estimated arrival date in stock to July 2024.
Immerse yourself in the captivating world of "Heaven Burns Red" with the Luminasta figurine featuring Ruka Kayamori, the former guitarist and singer of the legendary rock band "She Is Legend". This stunning depiction of Ruka captures her artistic essence and her passionate soul for music. Ruka Kayamori is beautifully depicted in a dynamic pose, capturing the electrifying energy of her musical performances. The carefully crafted details, from the nuances of his hair to the determined expression on his face, reflect his undisputed musical genius. The Luminasta figure features Ruka as part of her ambitious project, reforming "She Is Legend" with all six members of 31A Squadron. His immeasurable love for music shines through every stroke of this work of art, evoking the emotional power of "Reimei no Emotional Soul." This figure offers fans and collectors a unique opportunity to own a piece from the vibrant universe of "Heaven Burns Red". With Ruka Kayamori as the centerpiece of your collection, immerse yourself in the pure emotion of the music and friendship that characterize this captivating story.