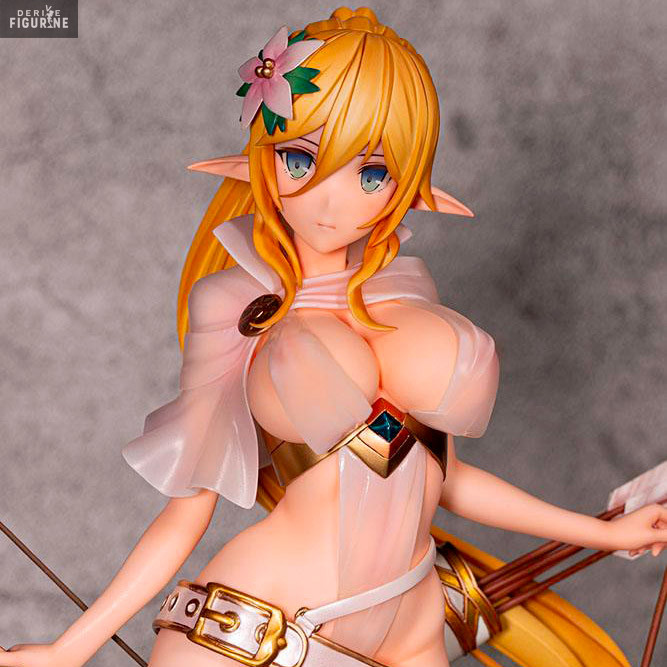  
novembre 2022
Estimation indicative de la date d'arrivée du produit dans nos locaux.
Fournisseur

Ce produit est en attente de livraison fournisseur.
Original Character - Elf illustration by Kekemotsu figure
Reference : AX-1177
Official figure of Elf in PVC which measures approximately 25 centimeters high, scale 1/6. The manufacturer is Alphamax.
Release date: estimated arrival date in stock to November 2022.
Preorder = Book your product at the lowest price!
This product is in stock, shipping under 24h!*
* excluding weekends and holidays
Product on order : we can check for you if this product is in supplier stock or in preorder !
Elves are creatures that can be recognized with their pointed ears. They are gods of nature and fertility and this one is really very beautiful. Her clothes are pretty minimalist, but that's also what makes this statuette so pretty. However, be careful because she still has a bow and arrows in her quiver.