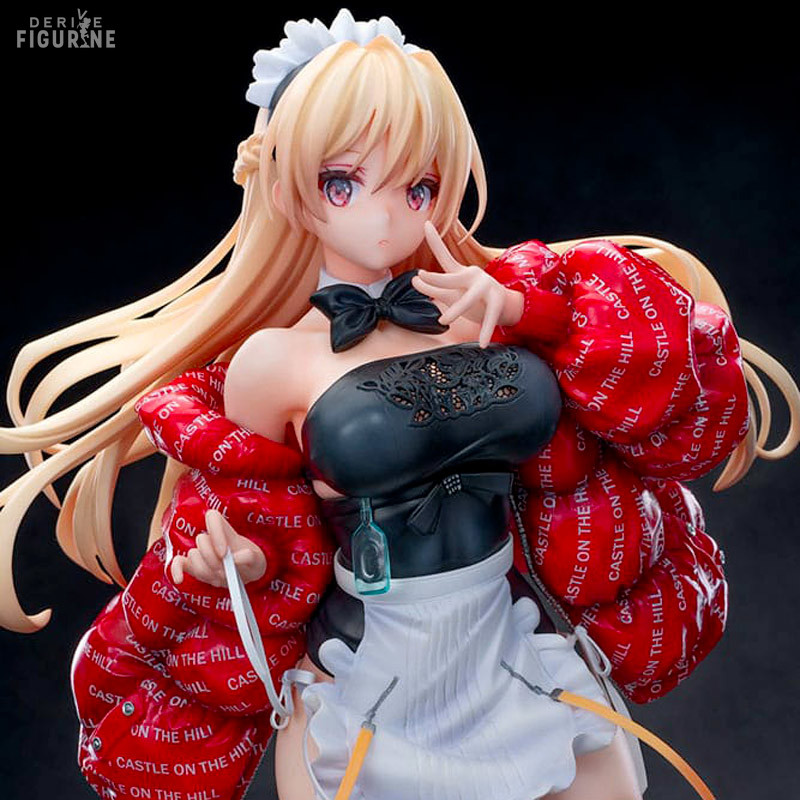  
Pre-order
Pre-order ends on 9 November 2023
PRE ORDER - Original Character - Rina figure illustration by Saitom
Reference : AX-1178
Official figure of Rina in PVC which measures about 27 centimeters high, scale 1/6. The manufacturer is Alphamax.
Release date: estimated arrival date in stock to June 2024.
The Rina figurine is a captivating representation of an original character from Saitom's illustration. It embodies an attractive and daring aesthetic, showcasing the creativity of the artist and the talent of the figurine designer. Rina stands out with her lush blonde hair, which elegantly frames her face and immediately catches the eye. Her outfit is a striking combination of black, red and white, incorporating maid style elements and fishnet stockings, making her look both sensual and elegant. The figure is painstakingly crafted to reflect every detail of Saitom's original artwork, with great precision paid to the quality of materials and finish. Rina's color nuances, textures and small features are carefully reproduced to provide an immersive visual and tactile experience. Whether you're a fan of Saitom's art, a figurine collector, or simply someone looking for a unique artistic piece, the Rina figurine is a remarkable option. She embodies the fascinating intersection between visual art and figurine creation, and she is destined to become the focal point of any collection. This figurine is a testament to the power of art to bring imaginary characters and worlds to life in a tangible, tangible way.