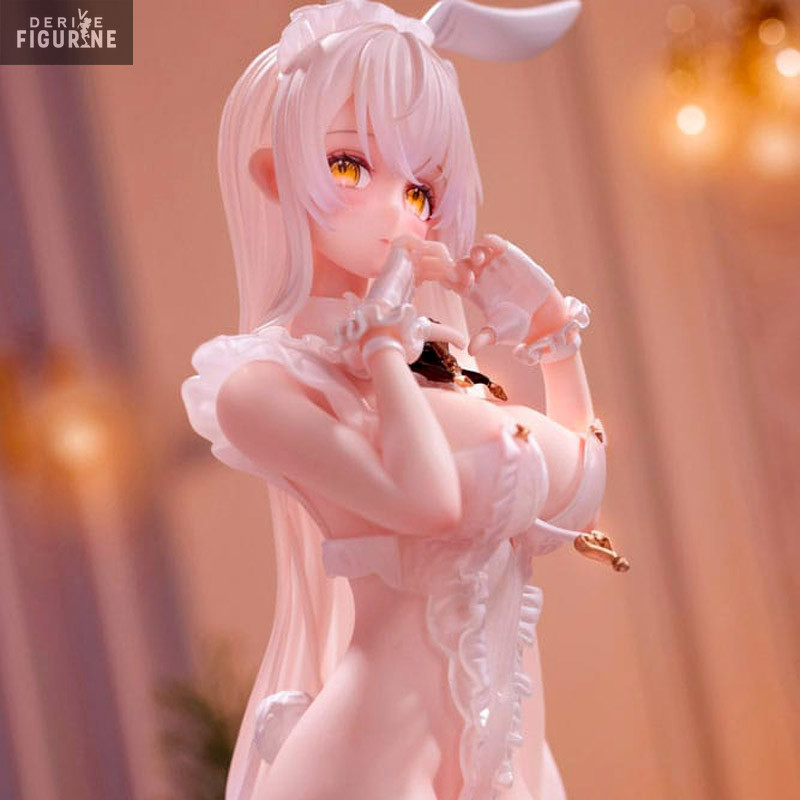  
Pre-order
Pre-order ends on 26 December 2023
PRE ORDER - Original Character by Kedama Tamano - White Bunny Lucille figure, Deluxe
Reference : LTZD81686
Official figure of Lucille, Deluxe in PVC which measures approximately 27 centimeters high, scale 1/6. The manufacturer is LastZDesign.
Release date: estimated arrival date in stock to November 2024.
Immerse yourself in the enchanting world of the "White Bunny Lucille" figurine, an original character created by talented artist Kedama Tamano. This Deluxe Edition is a celebration of bunny cuteness, with Lucille donning a white bunny outfit, adding a touch of playful charm to your collection. In a captivating pose, Lucille forms a heart with her hands, expressing innocent joy and playful love. The figure's intricately sculpted details capture the character's grace and elegance, highlighting Kedama Tamano's distinctive artistry. The Deluxe version of this exclusive figure includes a wall scroll measuring 23cm x 60cm. This scroll adds an additional artistic dimension to the collection, creating an enchanting atmosphere in which Lucille evolves. The White Bunny Lucille figurine, in Deluxe Edition, embodies the harmonious fusion between playful aesthetics and artistic quality. This is much more than just a figurine; it is a work of art that evokes the innocence and sweetness of the world of rabbits, creating a complete visual experience for figurine lovers.