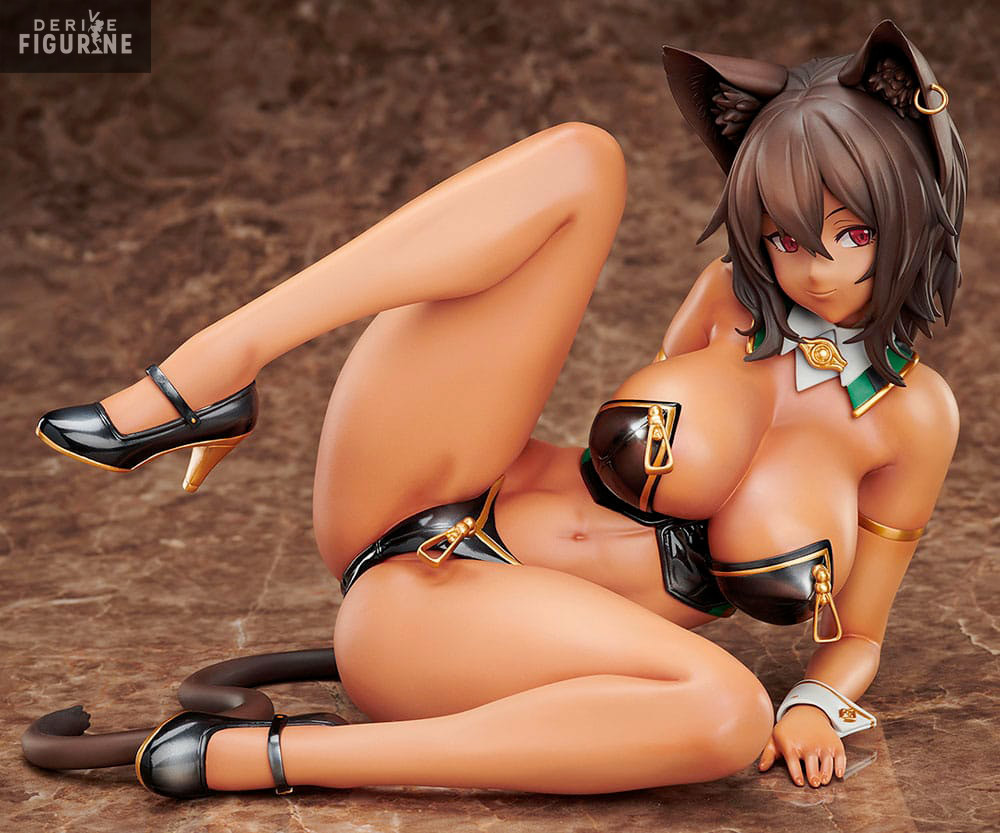  
Pre-order
Pre-order ends on 22 December 2023
PRE ORDER - Creators Opinion - Bastet figure Bare Leg, Casino
Reference : BIND60209
Official figure of Bastet, Bare Leg in PVC which measures about 17 centimeters high, scale 1/4. The manufacturer is BINDing.
Release date: estimated arrival date in stock to August 2024.
Immerse yourself in elegance and mystery with the Bastet Bare Leg Figurine from the Creators Opinion Collection in its Casino edition. This exquisite piece captures the timeless beauty of the Egyptian goddess Bastet, known for her feline grace and protective power. The figurine features Bastet in a seductive pose, showcasing her bare legs with artistic subtlety. Her enigmatic expression and delicate features add a captivating dimension to this unique interpretation of divinity. The Casino Edition stands out with refined details inspired by the glamorous atmosphere of gaming establishments. This figurine, carefully created by Creators Opinion, embodies the harmony between the feline grace of Bastet and the excitement of the casino world. The high quality materials and impeccable finish make it an exceptional collector's item that will enrich your display. Whether you are an art lover, a mythology enthusiast or simply fascinated by feline beauty, the Bastet Bare Leg Figurine - Casino Edition from Creators Opinion is an invitation to admiration and contemplation. Add this exceptional work to your collection and let yourself be captivated by its captivating charm.