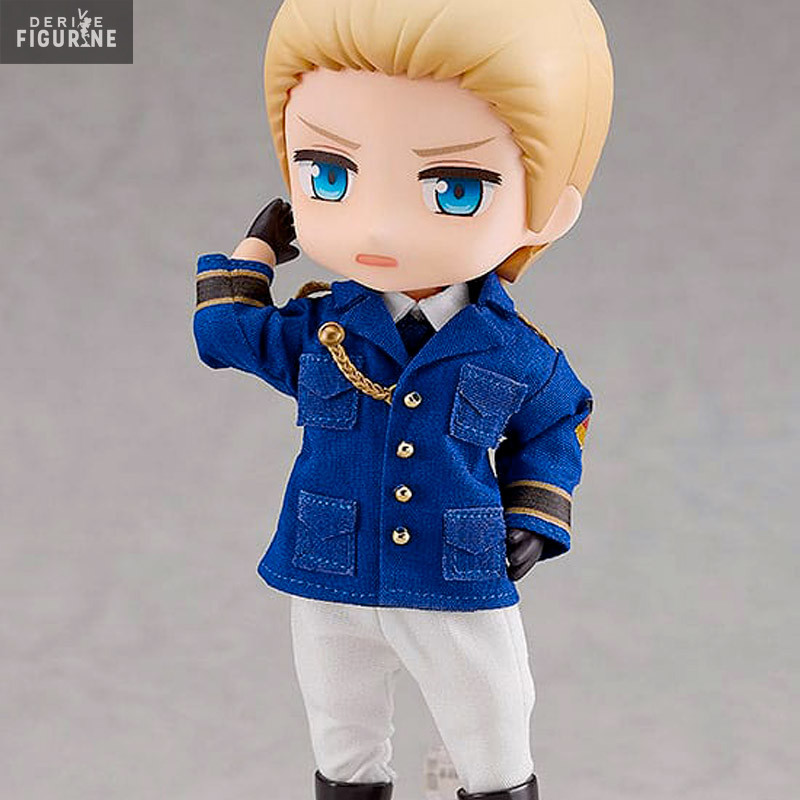  
Pre-order
Pre-order ends on 13 October 2023
PRE ORDER - Hetalia World Stars - Germany figure, Nendoroid Doll
Reference : ORA17667
Official figure of Germany in ABS/PVC about 14 centimeters high. It is from the Nendoroid Doll collection. The manufacturer is Orange Rouge.
Release date: estimated arrival date in stock to august 2024.
The Nendoroid Doll Germany from Hetalia World Stars is a charming and highly detailed collectible figure. She is part of the Nendoroid Doll series, known for its customizable and articulated design, allowing collectors to create unique and expressive displays. This figurine represents Germany, one of the iconic characters of the Hetalia franchise, in a cute and stylized chibi form. Nendoroid Dolls feature various points of articulation, allowing you to pose and display the figure in different dynamic and adorable ways. You can also change their expressions, outfits and accessories to personalize your collection. The Nendoroid Doll series offers many customization options, making it a favorite among collectors and fans of the Hetalia series. Whether you're a Hetalia fan or simply appreciate well-designed and articulated figures, the Nendoroid Doll Germany is a delightful addition to any collection.