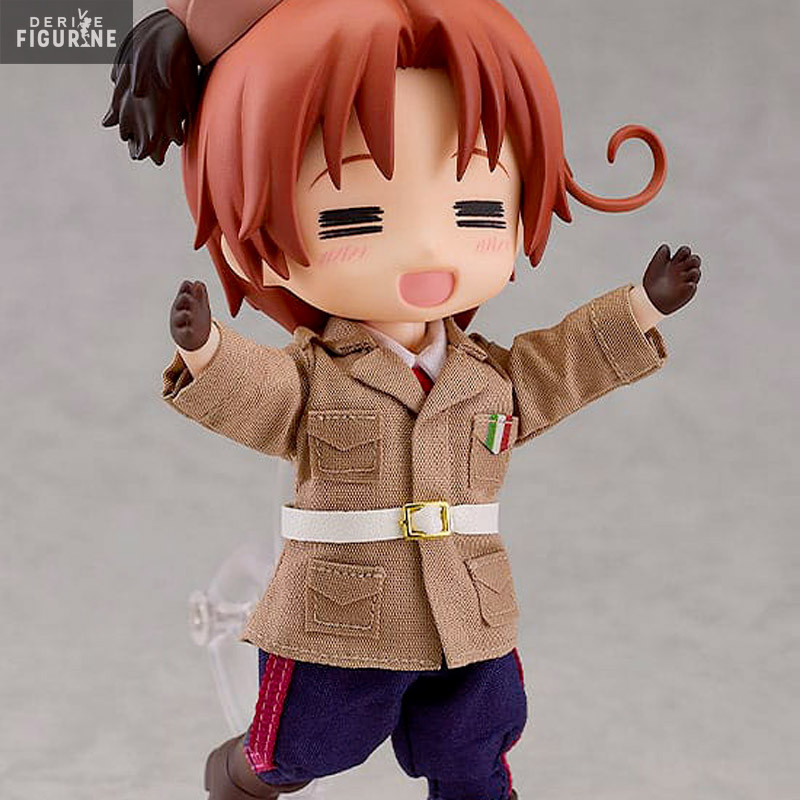  
Pre-order
Pre-order ends on 13 October 2023
PRE ORDER - Hetalia World Stars - Italy figure, Nendoroid Doll
Reference : ORA17665
Official figure of Italy in ABS/PVC about 14 centimeters high. It is from the Nendoroid Doll collection. The manufacturer is Orange Rouge.
Release date: estimated arrival date in stock to august 2024.
Hetalia World Stars Nendoroid Doll Italy is an adorable, poseable collectible figure that will delight fans of the Hetalia series. This figure is part of the Nendoroid Doll series, famous for its customizable designs and multiple joints that allow you to create various poses and expressions. Italy, one of Hetalia's most iconic characters, is featured in a cute and detailed chibi form. Nendoroid Dolls offer the ability to personalize your figure by changing its expressions, clothing and accessories, allowing you to create unique displays. Whether you're a dedicated Hetalia collector or simply a fan of well-designed figures, the Nendoroid Doll Italy is a great addition to any collection. You can display it in various poses and bring it to life as you see fit. This is a must-have for fans of the Hetalia series.