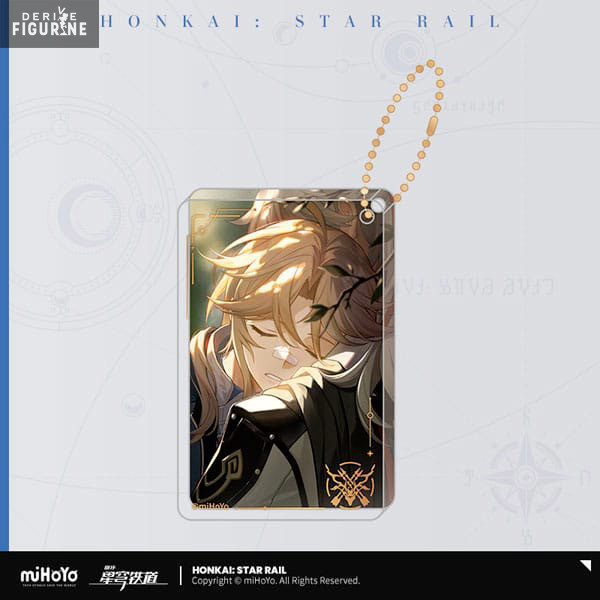  
Honkai: Star Rail - Yanqing Keychain Sleep like the Dead Light Cone
Reference : MHY14854
Official keychain of Yanqing in acrylic measuring about 4 centimeters high. The manufacturer is MiHoYo.
Release date: estimated arrival date in stock to January 2024.
Immerse yourself in the captivating world of "Honkai: Star Rail" with the Yanqing Sleep like the Dead Light Cone keychain. Yanqing is a playable character in Honkai: Star Rail. He is the youngest lieutenant of the Xianzhou Alliance Cloud Knights aboard the Xianzhou Luofu, and is General Jing Yuan's vassal. Yanqing is a master of swordsmanship and warfare with a prodigious interest in swords and still collects them from the Craft Commission.