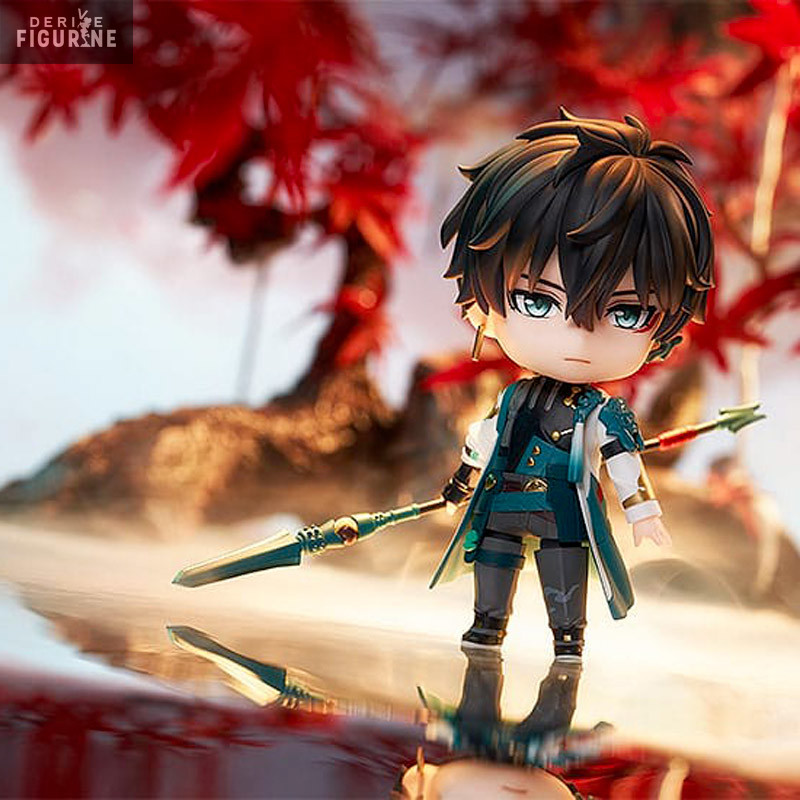  
Honkai Star Rail - Dan Heng figure, Nendoroid
Reference : GSC17713
Official figure of Dan Heng in ABS/PVC which measures about 10 centimeters high. It is from the Nendoroid collection. The manufacturer is Good Smile Company.
Release date: estimated arrival date in stock to September 2024.
Immerse yourself in the captivating world of "Honkai: Star Rail" with the Nendoroid figure of Dan Heng, a playable character with a mysterious past. Dan Heng plays the guard of the Astral Express train, both cold and reserved, as well as the train's archivist. Armed with his spear named "Cloud-Piercer", he joined the crew of the Express to escape an isolated and secret past. This Nendoroid figure is an adorable and detailed depiction of Dan Heng, perfectly capturing his complex personality and unique appearance. His distinctive features, including his train guard outfit and his lance, are reproduced with great precision. Dan Heng can be obtained for free during the Trailblaze mission "Eye of the Storm" in the chapter "Today Is Yesterday's Tomorrow". It becomes accessible when you reach the "Go to the elevator in the central area" stage of this mission. Whether you're a fan of "Honkai: Star Rail" or new to this fascinating universe, the Dan Heng Nendoroid figure is a valuable addition to your collection. It will allow you to relive the epic and enigmatic moments of this game while reminding you of the intriguing story of Dan Heng. A must-have piece for Nendoroid figure collectors and mobile game enthusiasts.