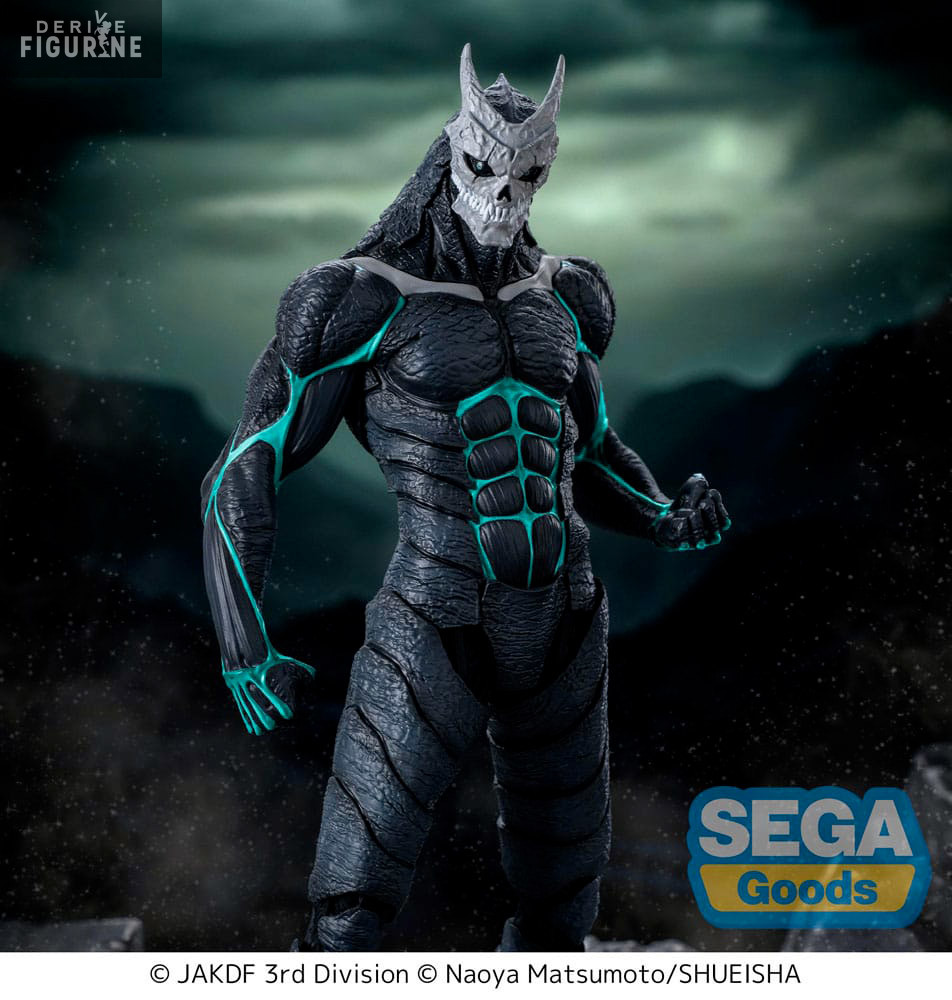  
Kaiju No. 8 figure, Luminasta
Reference : SEGA54498
Official figure of Kaiju No. 8 in PVC which measures approximately 21 centimeters high. It is from the Luminasta collection. The manufacturer is SEGA.
Release date: estimated arrival date in stock to July 2024.
Immerse yourself in the captivating world of "Kaiju No. 8" with the Luminasta Figure dedicated to the iconic Kaiju No. 8. This striking piece captures the essence of the series and offers fans a detailed representation of this powerful Kaiju. Kaiju No. 8 is presented in a dynamic pose, capturing its imposing appearance and fearsome presence. Carefully reproduced details, from scales to claws, demonstrate Luminasta's exceptional craftsmanship in figure design. Luminasta paid special attention to the coloring, paying homage to the original shades of Kaiju No. 8 as they appear in the manga. Striking contrasts and high-quality finishes make this figurine a visual showpiece. This Luminasta figure is not only a work of art to display with pride, but it also captures the adventurous and fantastical spirit of "Kaiju No. 8". Whether you're an avid fan of the series or an avid collector, this figure is an exceptional addition to your collection. Explore the world of Kaijus with this breathtaking depiction of Kaiju No. 8.