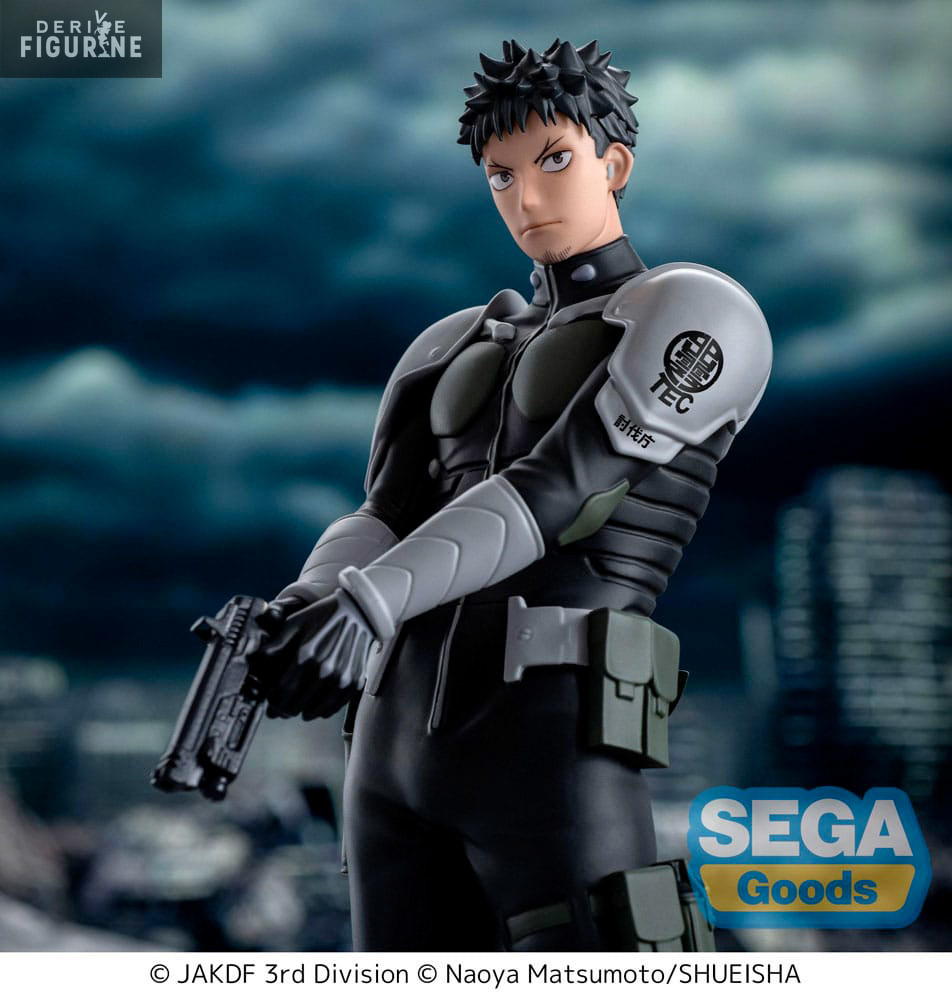  
Kaiju No. 8 - Kafka Hibino figure, Luminasta
Reference : SEGA54497
Official figure of Kafka Hibino in PVC which measures approximately 20 centimeters high. It is from the Luminasta collection. The manufacturer is SEGA.
Release date: estimated arrival date in stock to July 2024.
Immerse yourself in the dynamic universe of "Kaiju No. 8" with the Luminasta figure featuring the charismatic protagonist, Kafka Hibino. This striking figurine captures the energy and heroic spirit of Kafka, providing fans with a faithful representation of the character. Kafka Hibino is presented in a dynamic pose, evoking his agility and determination when facing the fearsome Kaijus. The minute details, from the folds of her outfit to the determined expression on her face, demonstrate Luminasta's exceptional talent in figurine creation. The figure's coloring is carefully crafted to reflect the character's original nuances as they appear in the manga. Bright tones and impeccable finishes add a realistic dimension to this depiction of Kafka Hibino. This Luminasta figure is much more than just a static work of art. It captures the essence of Kafka Hibino's character and is a visual homage to the epic adventures of "Kaiju No. 8." Whether you're a devoted fan of the series or an avid collector, this figure is a must-have addition to your collection. Explore the world of the Kaijus with this impressive depiction of Kafka Hibino.