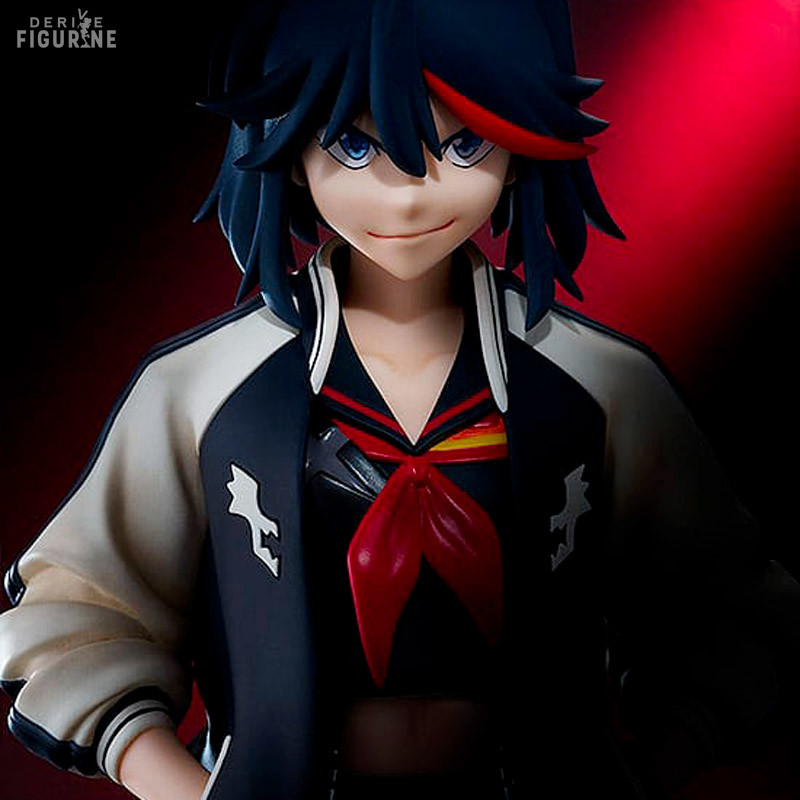  
Kill la Kill - Ryuko Matoi figure Souvenir Jacket, Pop Up Parade L Size
Reference : GSC94866
Official figure of Ryuko Matoi in PVC which measures approximately 25 centimeters high. It is from the Pop Up Parade collection. The manufacturer is Good Smile Company.
Release date: estimated arrival date in stock to July 2024.
The figurine of Ryuko Matoi in souvenir jacket from "Kill la Kill" is a tribute to one of the emblematic characters of the series. Ryuko Matoi is a transfer student at Honnouji Academy, searching for the truth behind her father's death and the true nature of one half of the giant sword she possesses, called the "Scissor Blade". Her quest leads her to confront members of the student council led by Satsuki Kiryuin, who use super-powered school uniforms to impose their will. The figurine represents her dressed in a super classy jacket and representative of her unique and rebellious style in the series. She is the symbol of resistance against the oppressive regime of the academy. The Large size of this Pop Up Parade figure allows it to capture all the details of its iconic design. If you're a fan of "Kill la Kill" and Ryuko Matoi, this figurine is a great way to celebrate this strong and determined character. She embodies his fight for justice and his quest for truth in a world where power is dictated by school uniforms. A must-have piece for any anime figure collector.