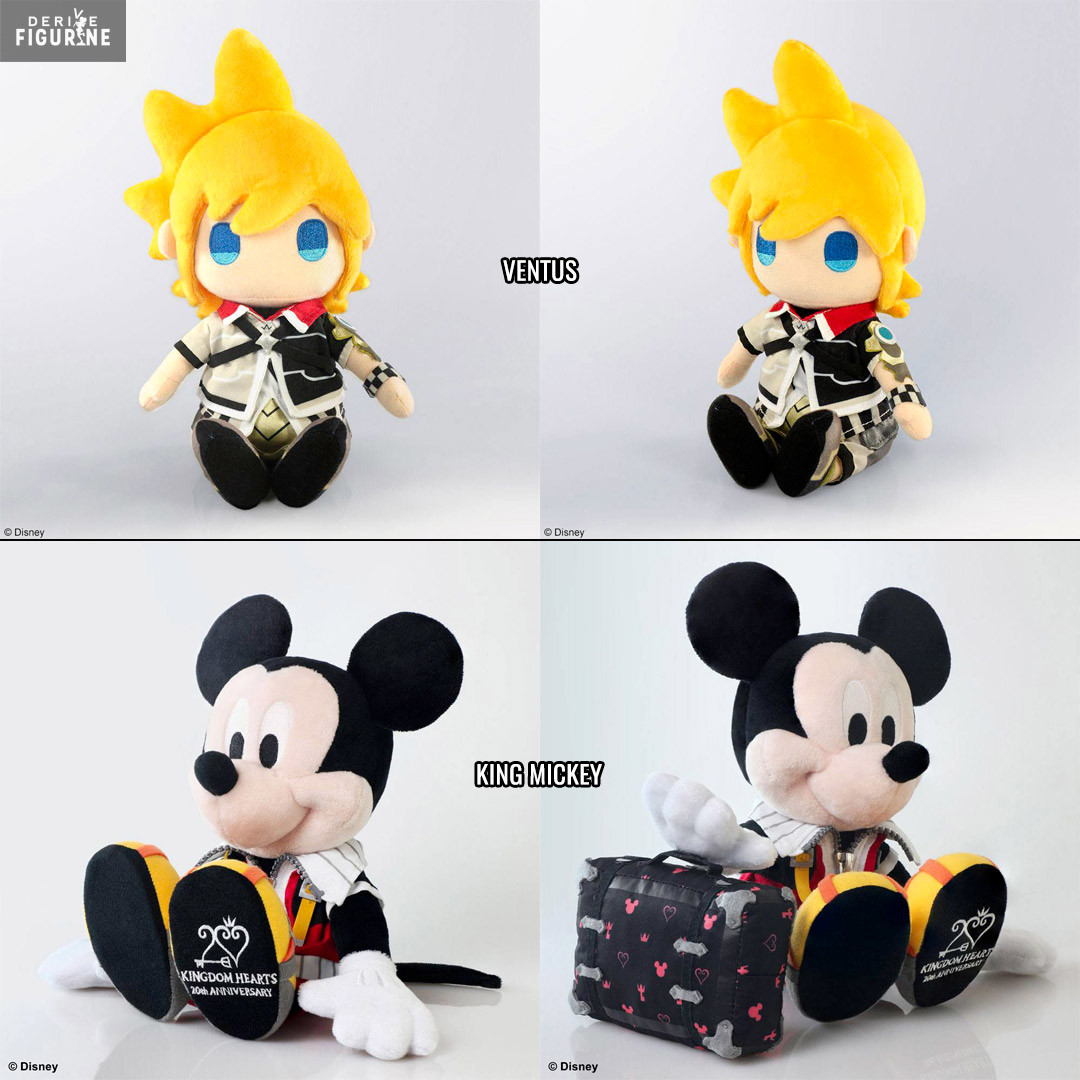  
Kingdom Hearts - Plush Ventus (KH III) or King Mickey (KH II 20th Anniversary)
Reference : SQE35574
Official plush of your choice between Ventus (KH III)(21 cm) ou King Mickey (KH II 20th Anniversary) (27 cm). The manufacturer is Square Enix.
Release date: estimated arrival date in stock to July 2023.
Kingdom Hearts offers us two new stuffed animals representing two key characters in the story. On one side, we find Ventus in his version of the KH III game and on the other, there is Mickey King Mickey version from the KH II opus and celebrating the 2nd anniversary.