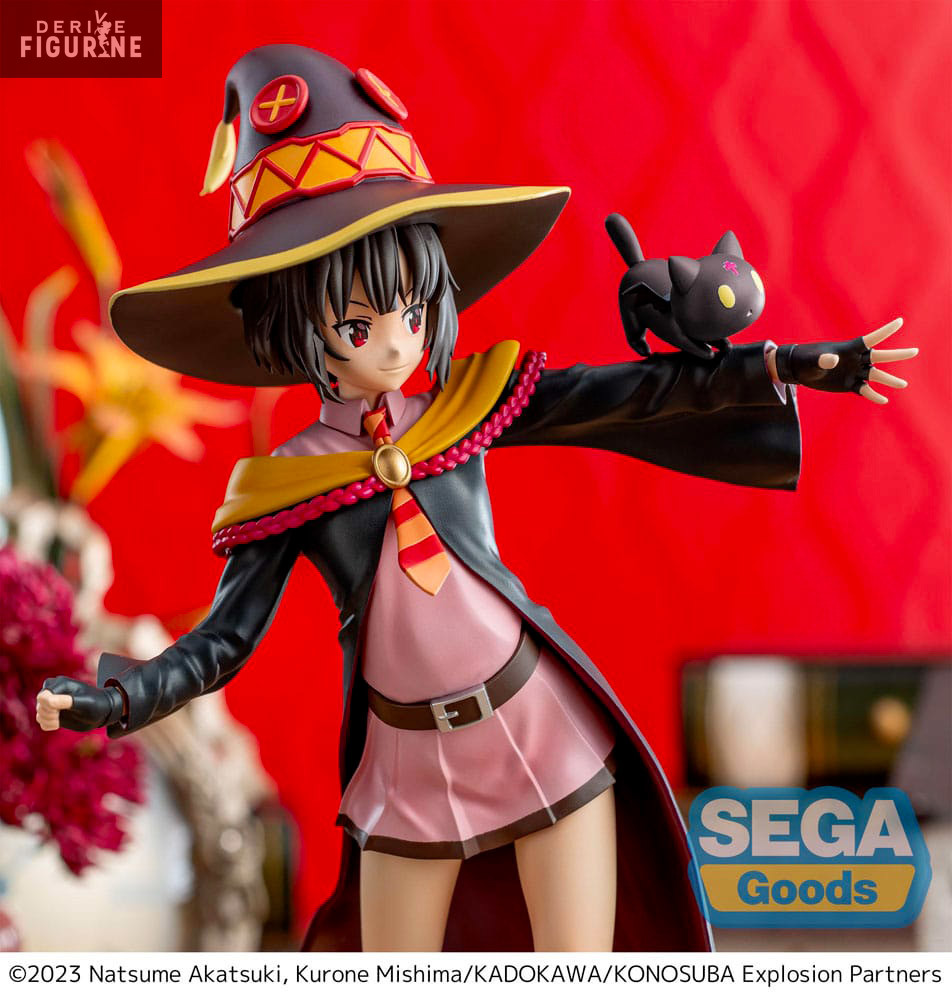  
Konosuba An Explosion on This Wonderful World! - Megumin with Chomusuke figure, Luminasta
Reference : SEGA54955
Official figure of Megumin with Chomusuke in PVC which measures about 22 centimeters high. It is from the Luminasta collection. The manufacturer is SEGA.
Release date : Estimated arrival to July 2024
Immerse yourself in the crazy world of "Konosuba: An Explosion on This Wonderful World!" with the superb Luminasta figurine of Megumin accompanied by Chomusuke. This captivating depiction captures the essence of Megumin, the powerful witch obsessed with explosions. Megumin is beautifully showcased in her iconic pose, ready to launch an explosion with her staff. The figure captures the minute details of her costume, including her pointy hat and dress, faithfully recreating her appearance from the fantasy world of Konosuba. Chomusuke, Megumin's cute pet, is also present, adding an adorable dimension to this Luminasta figure. Fans will appreciate the thoughtful details put into Chomusuke, from his big ears to his soft fur. The figure is designed with Luminasta's signature quality, showcasing the vibrant colors and impeccable finishes. Whether you're a fan of the series or a figure lover, Megumin with Chomusuke is a must-have addition to your collection. Immerse yourself in the explosive magic of Konosuba with this stunning figure.