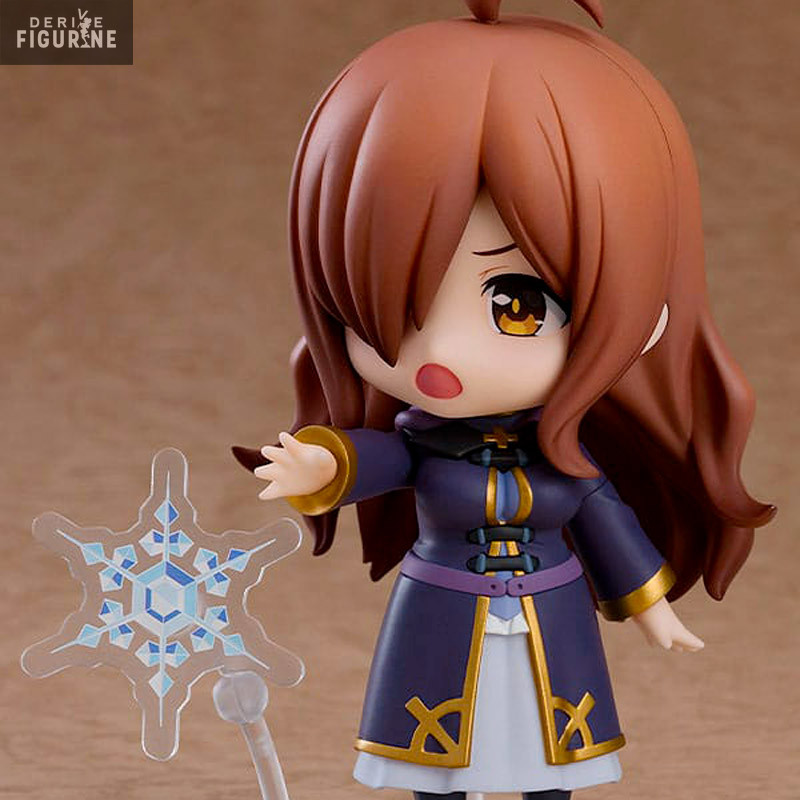  
Pre-order
Pre-order ends on 19 January 2024
PRE ORDER - Kono Subarashii Sekai ni Bakuen wo! - Wiz figure, Nendoroid
Reference : GSC17808
Official figure of Wiz in ABS/PVC about 10 centimeters high. It is from the Nendoroid collection. The manufacturer is Good Smile Company.
Release date : Estimated arrival to August 2024.
Immerse yourself in the fantasy world of Kono Subarashii Sekai ni Bakuen wo! with Wiz's Nendoroid figure. This adorable figure capturing the unique charm of Wiz, the Shopkeeper of the Axis of Magic, is a must-have addition to any Nendoroid collection. Wiz is carefully depicted in an iconic pose, capturing her gentle expression and caring demeanor. The figure is equipped with various accessories, including magical effects, to recreate memorable scenes from the anime. With his pointy hat and distinctive outfit, Wiz's Nendoroid figure faithfully reflects the beloved character from the Kono universe Subarashii Sekai ni Bakuen wo! The Nendoroid collection features high articulation and a variety of interchangeable facial expressions, allowing fans to customize poses and bring their own interpretation of Wiz to life. Plus, the figure is compatible with other Nendoroid figures, providing endless possibilities for creating fun and dynamic scenes. Add the Wiz Nendoroid figure to your collection to celebrate this charismatic character and bring a touch of magic to your shelf. Perfect for Kono Subarashii Sekai ni Bakuen wo fans! and collectors of Nendoroid figures.