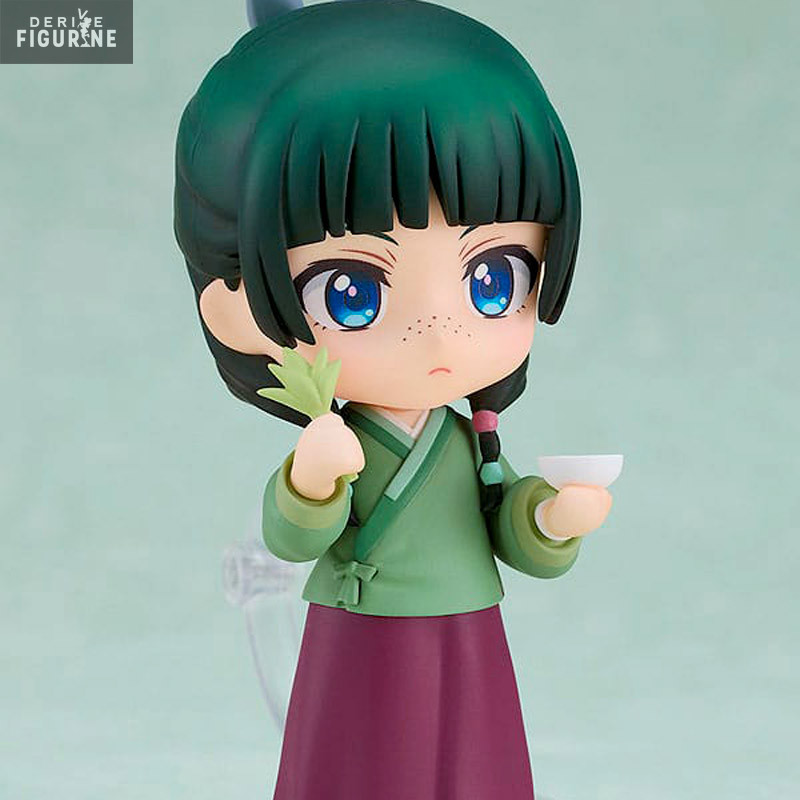  
Pre-order
Pre-order ends on 19 January 2024
PRE ORDER - Kusuriya no Hitorigoto - Maomao figure, Nendoroid
Reference : GSC17810
Official figure of Maomao in PVC which measures approximately 10 centimeters high. It is from the Nendoroid collection. The manufacturer is Good Smile Company.
Release date: estimated arrival date in stock to August 2024.
Immerse yourself in the fascinating world of "Kusuriya no Hitorigoto" with the Maomao Nendoroid figure. This adorable depiction perfectly captures the mischievous and intelligent spirit of Maomao, the main protagonist of the series. Maomao, a talented apothecary serving the Imperial Palace, is meticulously reproduced in Nendoroid format, offering a range of interchangeable poses and expressions. With its distinctive features, including its piercing eyes and apothecary costume, this figure captures the very essence of the character. The Maomao Nendoroid figure comes with iconic accessories, such as medicinal herb bottles and other apothecary tools, allowing collectors to recreate memorable scenes from the series. In addition, the possibility of changing facial expressions adds a playful dimension to the figurine, allowing different facets of the character to be represented. Whether you're a devoted fan of "Kusuriya no Hitorigoto" or new to the intriguing world of Maomao, this Nendoroid figure is a charming addition to any collection. With its cute design and customization options, it's ready to bring a touch of apothecary magic to your shelf.