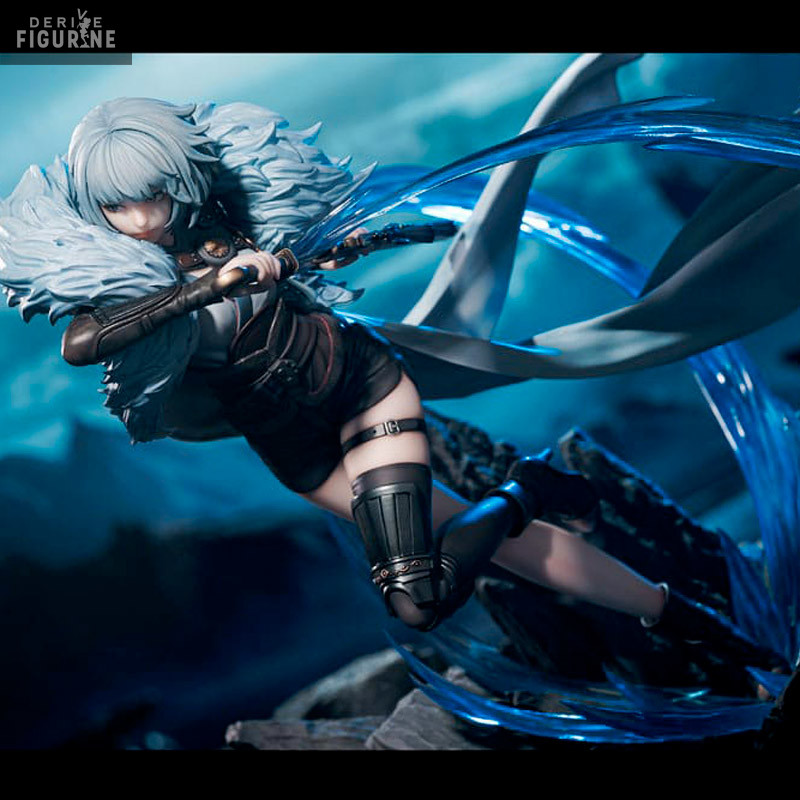  
Pre-order
Pre-order ends on 23 November 2023
PRE ORDER - Ling Cage: Incarnation - Figure Bai Yuekui
Reference : RVS52010
Official figure of Bai Yuekui in PVC which measures approximately 25 centimeters high, scale 1/7. The manufacturer is Reverse Studio.
Release date: estimated arrival date in stock to may 2025.
Ling Cage: Incarnation features the captivating figure of Bai Yuekui, in a slender pose that perfectly captures her charm and combat skill. Armed with a gleaming sword, Bai Yuekui embodies grace and power in this stunning figure. This iconic character also appeared in the video game Tower Fantasy during an exclusive collaboration in China, where she was an SSR character sought after by the most avid gamers. Now you can bring a bit of that epic adventure home with this Bai Yuekui figure from Ling Cage: Incarnation. A must-have addition to any figurine and video game lover's collection, this piece perfectly illustrates the rich and mysterious world of Ling Cage: Incarnation.