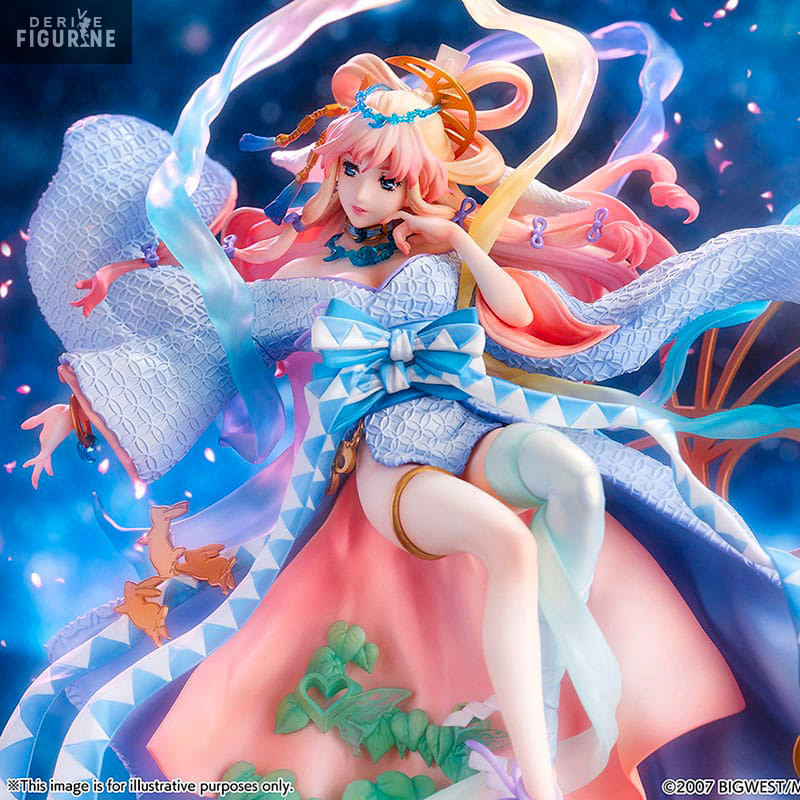  
Macross Frontier - Sheryl Nome figure Tsukuyomi, SHIBUYA SCRAMBLE FIGURE
Reference : ESTR94121
Official figure of Sheryl Nome in PVC which measure about 31,6 x 29,2 x 24,4 centimeters. It is from the Shibuya Scramble collection. The manufacturer is eStream.
Release date: estimated arrival date in stock to October 2024.
Immerse yourself in the musical and epic universe of "Macross Frontier" with the remarkable figurine of Sheryl Nome Tsukuyomi, one of the most iconic divas of the series. This SHIBUYA SCRAMBLE FIGURE captures Sheryl's grace and elegance in a dazzling format. Sheryl Nome Tsukuyomi, the famous singer and idol of "Macross Frontier," is depicted in a captivating pose, ready to enchant her audience with her mesmerizing voice. Her shimmering, detailed outfit showcases her legendary beauty, while her confident expression exudes determination. The SHIBUYA SCRAMBLE FIGURE is a tribute to the icon that is Sheryl Nome. Every detail, from the delicate folds of her dress to the highlights in her hair, is carefully reproduced to capture the essence of this iconic character. Whether you have been a "Macross Frontier" enthusiast for a long time or are just discovering this musical universe, this figurine is a real treasure for your collection. She embodies the power of Sheryl's music and performance, making her an unforgettable centerpiece. Display it proudly to celebrate this legendary diva and her contribution to the "Macross Frontier" universe. An essential collector's item for lovers of quality figurines.