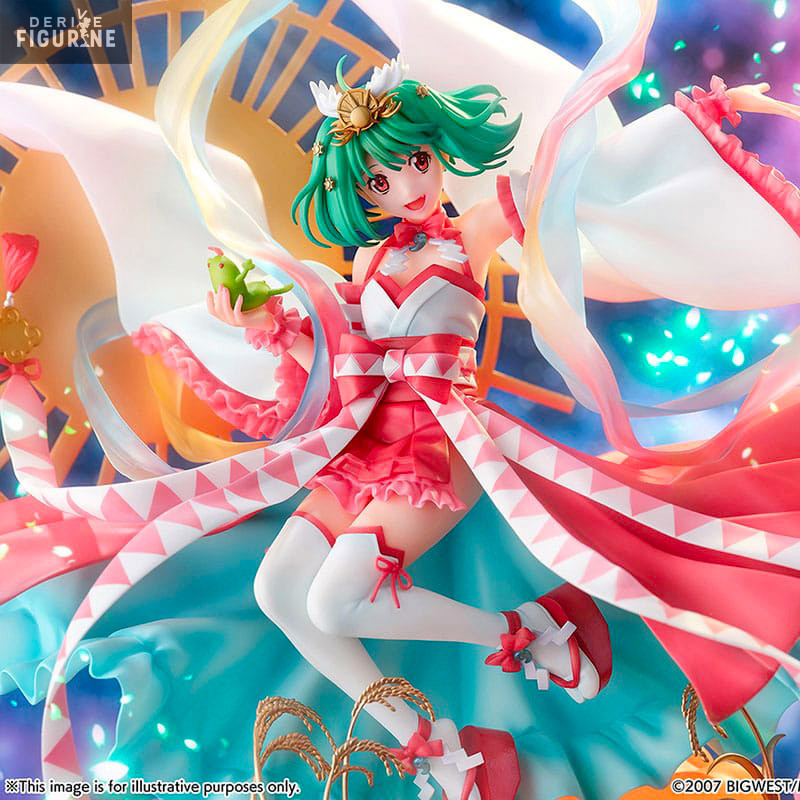  
Macross Frontier - Ranka Lee figure Amaterasu, SHIBUYA SCRAMBLE FIGURE
Reference : ESTR94122
Official figure of Ranka Lee in PVC which measure about 29,8 x 27,7 x 21,7 centimeters. It is from the Shibuya Scramble collection. The manufacturer is eStream.
Release date: estimated arrival date in stock to October 2024.
Immerse yourself in the musical and captivating world of "Macross Frontier" with the exceptional figurine of Ranka Lee Amaterasu, one of the most emblematic divas of the series. This SHIBUYA SCRAMBLE FIGURE captures the grace and beauty of Ranka in a dazzling format. Ranka Lee Amaterasu, the talented singer of "Macross Frontier," is depicted in a captivating pose, ready to set the hearts of her audience on fire with her bewitching voice. Her detailed and elegant outfit highlights her irresistible charm, while her radiant smile radiates optimism. The SHIBUYA SCRAMBLE FIGURE is a tribute to the icon that is Ranka Lee. Every aspect, from the delicate folds of her dress to the nuances in her hair, is painstakingly reproduced to capture the essence of this unforgettable character. Whether you've been a loyal fan of "Macross Frontier" for a long time or are new to this musical universe, this figurine is an essential centerpiece for your collection. She embodies the power of Ranka's music and charm, making it a memorable piece. Display it with pride to celebrate this legendary diva and her invaluable contribution to the universe of "Macross Frontier." An essential collector's item for lovers of quality figurines.