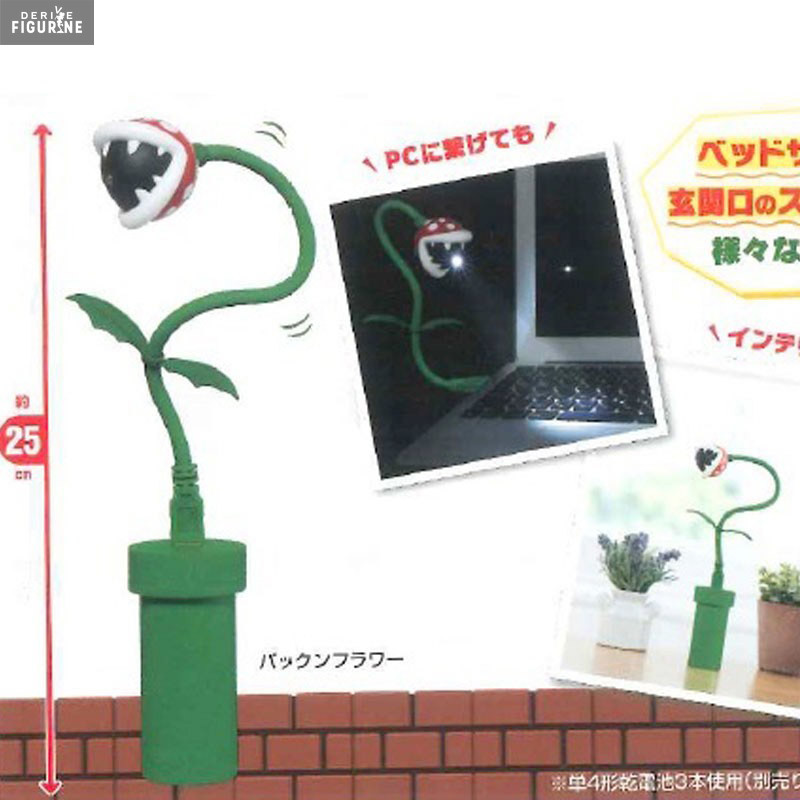  
Super Mario - Plante carnivore USB lamp
Reference : 13592
Official Plante carnivore lamp in PVC measuring approximately 25 centimeters long. The manufacturer is Taito.
Release date: estimated arrival date in stock to December 2022.
Do you need a small auxiliary lamp to see a little more clearly? In that case, you're in luck because if you love Nintendo games, you've got this awesome piranha plant USB light sticking out of its pipe. You can also plug it directly into a laptop, or through any USB socket.