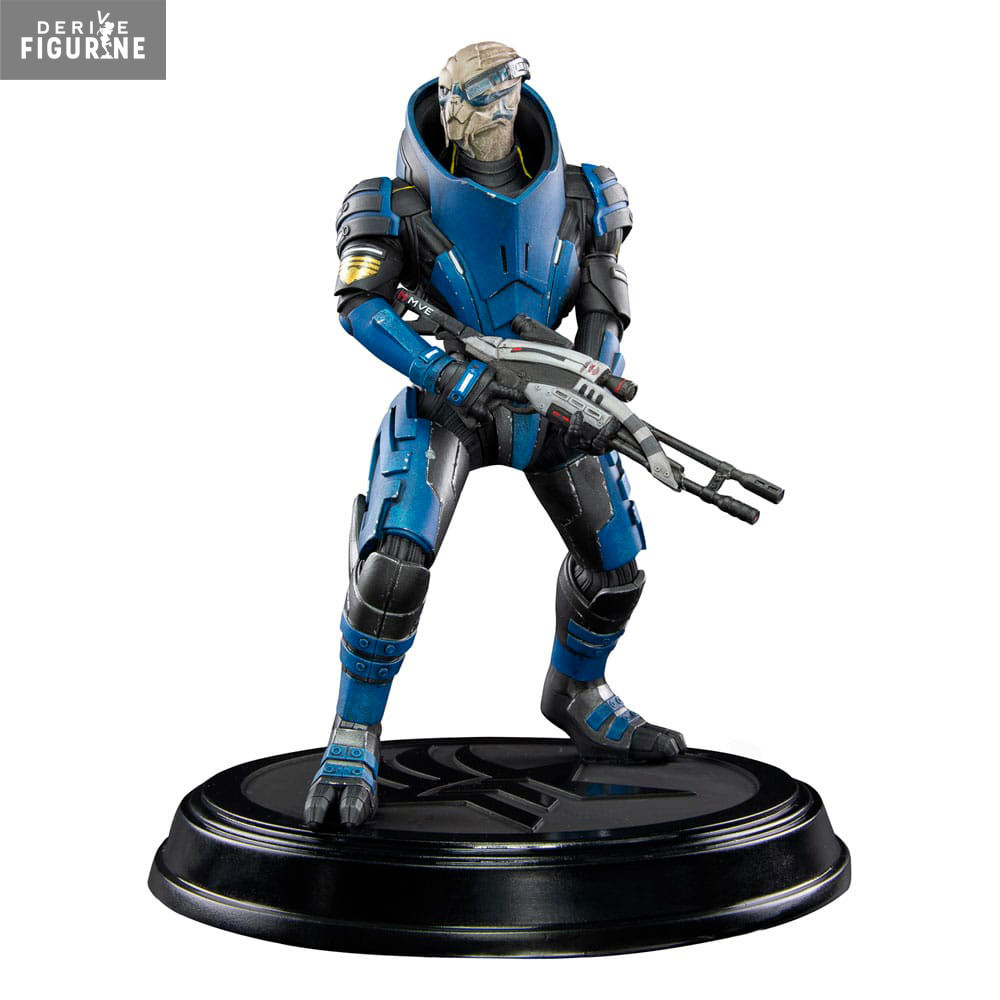  
Pre-order
Pre-order ends on 12 October 2023
PRE ORDER - Mass Effect - Garrus figure
Reference : DAHO-3011-204
Official figure of Garrus in PVC which measures about 22 centimeters high. The manufacturer is Dark Horse.
Release date: estimated arrival date in stock to May 2024.
The Garrus figure is an impressive representation of one of the most beloved characters from the Mass Effect video game franchise. Garrus Vakarian is a turian, an alien species from the Mass Effect universe, and he is known for his loyalty, sense of justice, and remarkable precision in combat. This figure perfectly captures Garrus' distinctive features, including his turian appearance with light blue skin and facial markings. He is depicted in a dynamic pose, ready to take on humanity's enemies and defend the galaxy against threats. Whether you're a long-time fan of the Mass Effect series or new to the universe, the Garrus figure is a great addition to your collection. It demonstrates the creators' attention to detail and love for faithfully recreating the characters of this epic sci-fi universe. This figurine is a living tribute to a character who marked the series, and it will be a collector's item of which you will be proud.