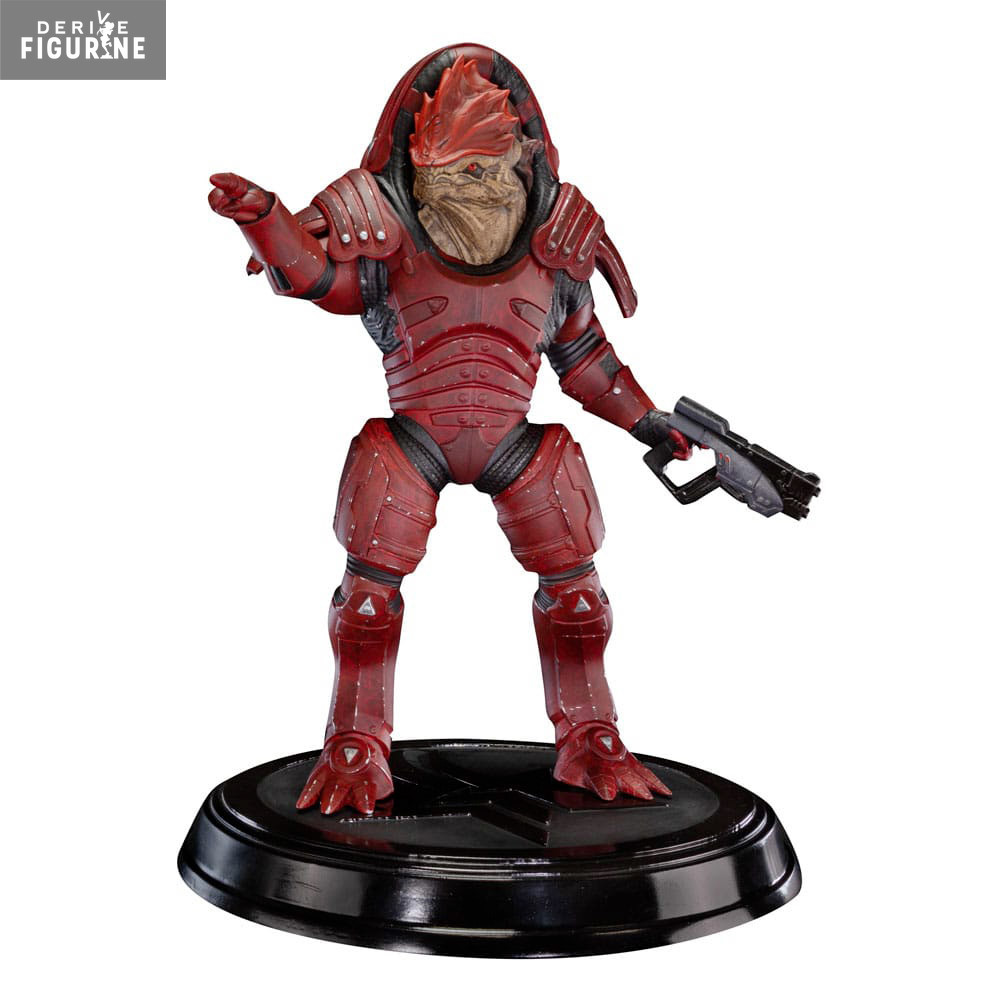  
Mass Effect - Urdnot Wrex figure
Reference : DAHO-3011-511
Official figure of Urdnot Wrex in PVC which measures about 25 centimeters high. The manufacturer is Dark Horse.
Release date: estimated arrival date in stock to November 2024.
Immerse yourself in the epic universe of Mass Effect with the captivating figurine of Urdnot Wrex, the fearsome krogan warrior. This carefully detailed depiction captures the raw power and unyielding resolve of this iconic member of Commander Shepard's crew. Sporting his imposing krogan armor, Urdnot Wrex is ready to face the dangers of the galaxy. The meticulous sculpting highlights the krogan's distinctive features, from their bony plates to their imposing appearance. Realistic paintwork highlights the subtle nuances of the armor, adding an authentic dimension to this figure. Whether for die-hard Mass Effect fans or action figure enthusiasts, Urdnot Wrex brings an imposing presence to any collection. Fans of the Mass Effect universe will be delighted to own this faithful representation of such an iconic character. Add Urdnot Wrex to your Mass Effect collection and relive the epic moments of this legendary saga with every look at this remarkable figure. A centerpiece that celebrates the greatness of the krogan and the unforgettable legacy of Mass Effect.